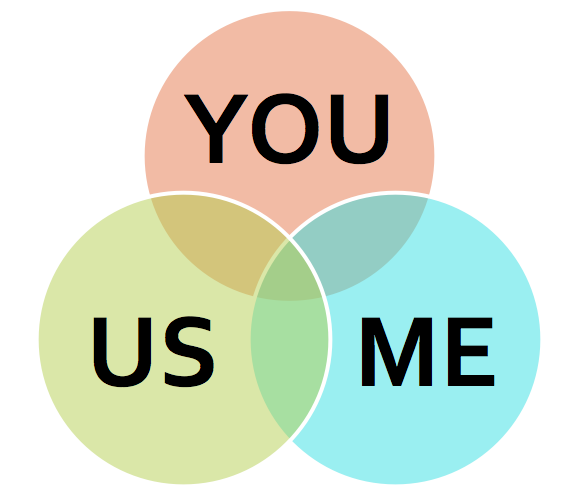 Wondering why you can't get more volunteers to share your volunteer recruitment appeals?
To inspire your supporters to shout from the rooftops, you must first give them something wonderful to talk about. Second, you must speak to the needs and motivations of the messenger.
Volunteer Recruitment Using Word of Mouth Marketing
Here are three reasons why your supporters will spread the word about your cause and some ideas for implementing a word of mouth marketing strategy around each.
YOU: It's About Your Organization & Services

People will talk about you because …

They love you and your cause
You've given them something to talk about related to your mission
You've made your information super fast and easy to share

So, try these to inspire word of mouth …

Create buzz-worthy information and events
Share short and smart tips, facts, feel goods
Include social sharing buttons on every web page
Offer free training to the public
ME: It Makes Them Feel Good or Important

People will talk about you because …

It makes them feel smart
They feel important and like an "insider"
They genuinely want to help
They want to express themselves and their identity

So, try these to inspire word of mouth …

Include a "tell-a-friend" link on every web page that mentions volunteering
Ask for volunteer testimonials that focus on how their role aligns with their values
Give volunteers exclusive online badges or bling to wear
Invite volunteers to lead recruitment teams
US: It's About Feeling Connectedto the Group

People will talk about you because …

They are part of your volunteer "family"
They belong to your local neighborhood or community
They are part of a successful team
They consider themselves "insiders"

So, try these to inspire word of mouth …

Offer "sneak peek" insider info they can share as some who is "in the know"
Offer priority registration and seating for events
Facilitate team building activities that strengthen team spirit
Lunch group projects that build greater cohesion over time
Want to Learn More?
Check out our September 12 webinar Multi-Channel Volunteer Recruitment: Cultivate a Consistent Pipeline of Interest. We'll share more on how to attract and develop a fan-base of enthusiastic volunteers more likely to respond to your calls to action and you'll get three time-saving tools to help you get started.