What We Do at VolunteerPro
VolunteerPro is an online training and networking community designed to help volunteer coordinators save time and accelerate skills and impact.
Our Promise
We design superior quality professional development courses and resources, delivered with energy and inspiration, in a way that helps learners gain and use new insights immediately and effectively.
Get in Touch!
Got questions?  Wonder which VolunteerPro solution is right for you? Want to discuss group discounts or training topics?
Feel free to reach out to us directly by phone or email.  We look forward to speaking with you about your training and resource needs.
Tobi Johnson, MA, CVA
President and Founder
VolunteerPro
PO Box 23408
Knoxville, TN 37933
Direct phone: + 1 206 799 9038
Skype: tobi.g.johnson
We are in the Eastern (EDT) Time Zone (or GMT -4)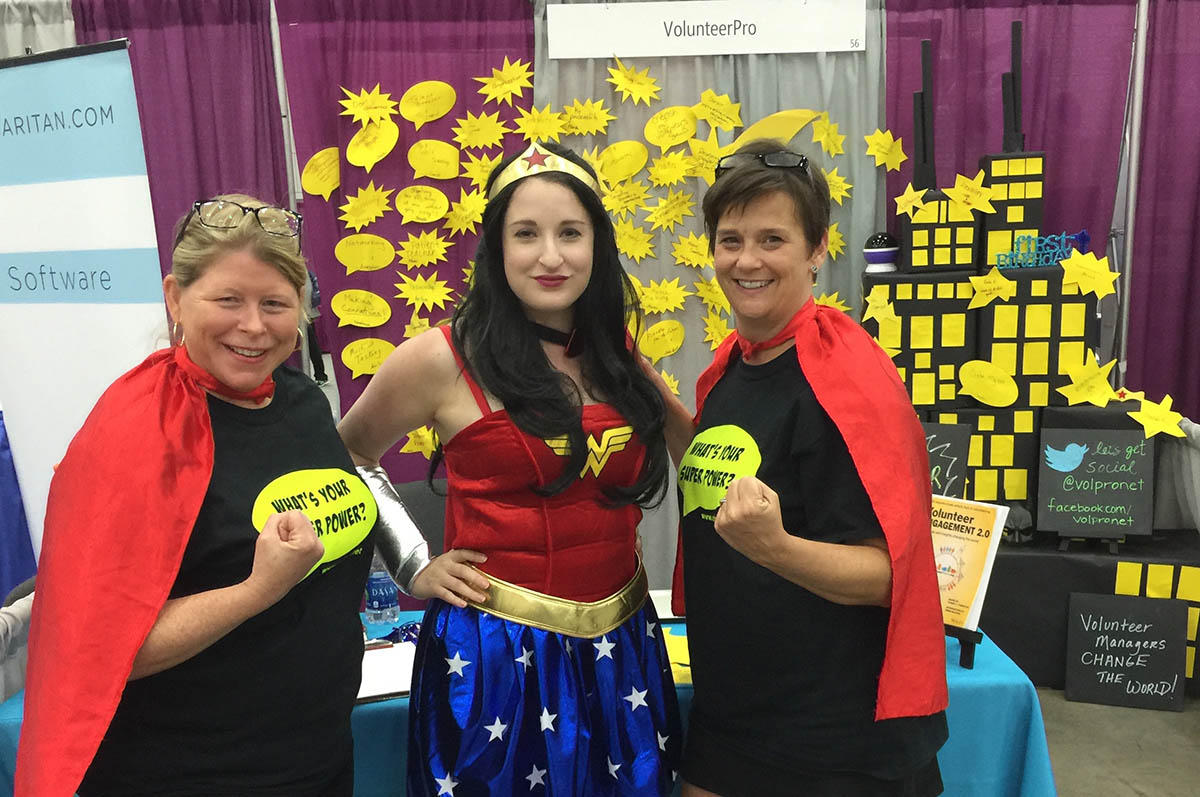 What's Your Super Power?
VolunteerPro Founder Tobi Johnson (from left), Community Co-Moderator Alana Knoppow, and former Community Concierge Tracey Farr power up our booth at the 2016 Points of Light Conference.