Volunteer teams, like all things related to leadership, require thoughtful planning and strategy. They require deliberate actions that, when you're first starting your team, may feel awkward or forced.
Though we often think of leadership as an inherited quality, it's more often the sum of many learned skills.
In volunteer management, volunteer teams are not something you should expect to whip up overnight like some kind of dessert.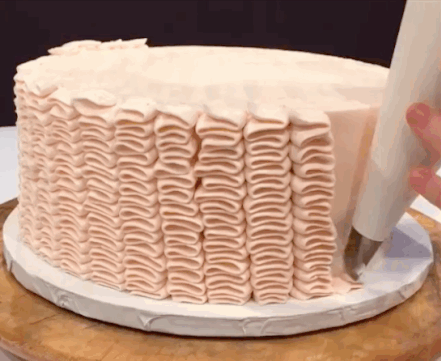 As your skills as a leader grow, so will the capacity of your volunteer teams.
At the same time, you want that superstar team of skilled and committed volunteers right now, right? Fortunately, there are a couple things you can start now to begin building your rockstar volunteer teams, at any stage in your volunteer management leadership progress.
Both approaches involve defining the roles your volunteers will fulfill within your organization. While it's important to a volunteer to be doing something meaningful for your mission, what most are really looking for is a partner (you) with whom they can work together to improve the world.
When you define and communicate how exactly that partnership needs to look, you give your volunteer something concrete by which they can confirm their volunteerism aspirations. Yes, this IS a place where I can feel comfortable, do something personally meaningful, and make a positive impact on the world. Volunteers that can make this statement will be the foundation of your volunteer teams.
Without role definitions, you risk your volunteer not knowing if their time with you has any real purpose. And in most cases, when the volunteer doesn't feel like what they are doing matters, they won't stick around long enough for you to convince them otherwise.
There are two simple ways volunteer managers can build volunteer teams by defining the roles volunteers fulfill: volunteer position descriptions and/or volunteer agreements.
Volunteer Position Descriptions to Build Your Volunteer Teams
Volunteer position descriptions are important communications and accountability tools. They map out clear expectations and communicate clear boundaries. They help the volunteer answer that all-important "does it matter" question by specifying exactly what's involved.
As an added bonus, if a volunteer's duties are clearly outlined in writing, both you and the volunteer have something to fall back on if there's a misunderstanding.
Here's what you'll want to include in your volunteer position descriptions:
Goals of the Role – a general statement of what the job is, how it relates to the overall goals of the organization
Duties and Responsibilities – a bullet list of specific duties and requirements, use action verbs & present tense, describe only one task at a time
Time Requirements – the realistic number of hours required per week/month, length of commitment, start & end date
Location – the primary location where the work will be performed
Work Environment – where the work will take place, any special tools that will be used, or info about the physical requirements of the job
Skills & Qualifications – only those that are essential, or add a short additional list of desirable qualifications, address any misconceptions about what is required
Orientation & Training – what the volunteer can expect to receive, length & date if you know it, list additional list training opportunities
Supervision & Support – who will be the volunteer's direct supervisor
How to Apply – link to the application form, where and when to submit, what to include, contact name and info for the volunteer manager, what to expect/next steps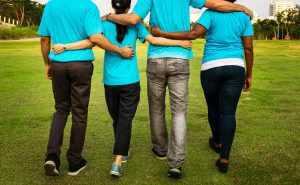 Beyond just the nuts and bolts, read your description as if you were a potential volunteer who knows little-to-nothing about your organization. Would the position description entice you to commit your time and talents? To add, try these tactics:
The Benefits Volunteers Will Receive — What are the perks for volunteering? Is it making new friends, is it free lunch? These don't have to be monetary. In fact, they are better if they are not. Do, however, include whether or not reimbursement for expenses is offered and what kind of training and professional development will be available.
Testimonials — Social proof is a powerful tool and can support your volunteer position descriptions as well. Include 3-5 quotes from volunteers, clients, and paid staff about the value of volunteers and the particular role in question. Why do volunteers enjoy this work? Why would they recommend it to others? Why are staff grateful for their involvement? What do clients appreciate the support volunteers offer? By including testimonials you reinforce that your organization is truly worthy of a deep commitment.
Team Values — Focused on demonstrating the benefits of teamwork, accountability, respect, results
The Impact of the Role — What have other volunteers have achieved through this role? How does the work affect the community and people served by the program? Why does it matter? By including what volunteers in this role are already doing, you add momentum by showing what's possible.
Build Your Volunteer Teams with Volunteer Agreements
Depending on how you and your organizational culture, a volunteer expectation document may be a better fit than a position description. Or, in some cases, an expectations dialogue deepens the position description by giving the volunteer some say in how they will interact with your organizational staff and volunteer teams.
Remember that your volunteers are looking for a place that they can work with to make a positive impact. If you can add volunteer agreements to the on-boarding process, you're creating a sense of shared power and a stake in the process. This makes it more likely that your volunteer will be able to definitively say that they feel connected and sure about the work you're doing together.
Sample Volunteer Agreement for Building Volunteer Teams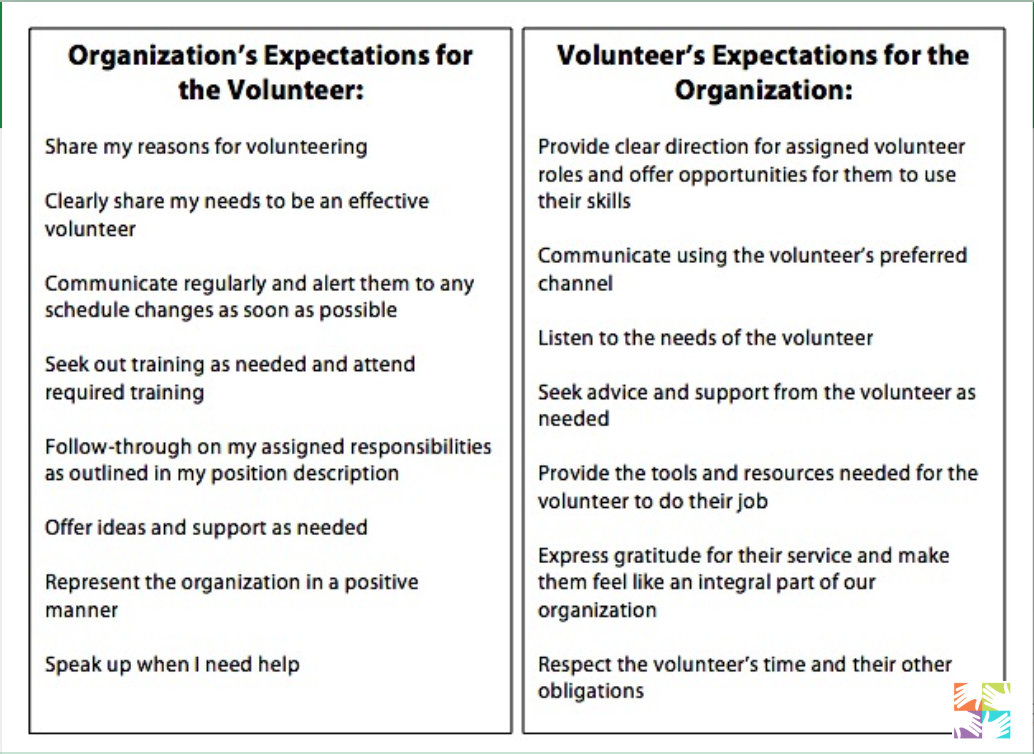 In order to begin building volunteer teams, you must start by attracting and retaining the right kind of individuals. By clearly defining and communicating the roles and expectations you have for your volunteers, you help put them at ease as they acclimate to your organization. Further, you signal right up front who is a fit for your organization so that more of the volunteers who you want and need on your volunteer teams step up.
This step in building volunteer teams is one that you can do at any point and whether you lead in-person or virtual teams. If you have only 1 volunteer or 1,000, or if you see your volunteers face-to-face every day or never, you can start building you volunteer teams by defining and communicating exactly what the volunteer will do with you to make an impact on the world.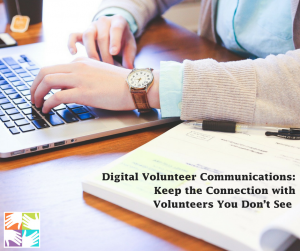 Whether it's about position expectations or something else, communicating with volunteers is how we build connections with them. This can be especially challenging if you don't have the opportunity to see your volunteers face-to-face very often (if ever).
On August 22,  we will share proven online volunteer communications tools and tactics you can use to build connections with volunteers throughout their lifecycle in our popular [Webinar] Digital Volunteer Communications: Keep the Connection With Volunteers You Don't See. (Register here.)
We'll show you how to align your communications messages and channels with volunteer motivations and help you manage your communications calendar in less time. 
You can build and sustain the trust of your most important supporters by communicating regularly and authentically. What's more, there are low-cost and easy-to-use software solutions out there to get and stay connected. Why not use them to your advantage?  
Join us Wednesday, August 22, 2018, 3:00-4:00pm EST/12:00-1:00pm PST (60 minutes). Learn how to enrich relationships with offsite and distant volunteers through low-cost digital tools & tactics.  Register me.