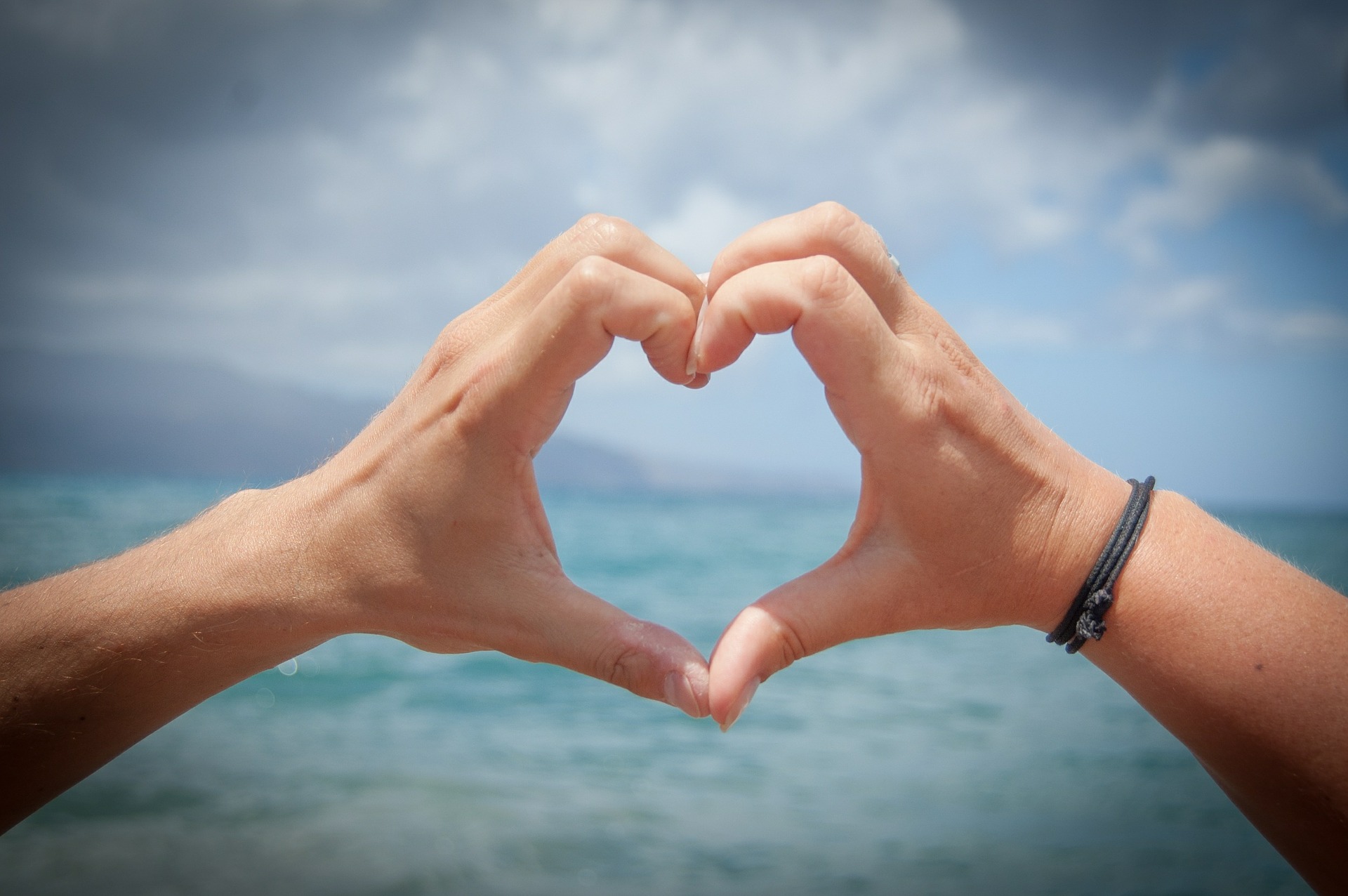 Volunteer appreciation shouldn't be set aside for an annual luncheon.  Nor should you wait until the end of a big project or event.
Acknowledging the contributions of time and talent, big and small, should happen every day, all year 'round.
Your busy schedule and "ginormous" to-do list may make this seem like wishful thinking, but here are some reasons why it's important:
Most volunteers understand how busy you are, and knowing that you take time to personally thank them will make them feel valuable.
Getting an actual card in the mail from an actual person is rare.
Volunteers will appreciate your efficient use of resources. Many volunteers don't want non-profits to spend limited resources on plaques, pins, or slick mail campaigns.
Day made!  For some, this card will put a smile on their face their entire day.
The K-I-S-S Principle for Volunteer Recognition
To keep volunteer appreciation manageable, keep it simple and create a habit.  If you can't manage it every day, simply jot down 3-5 people you want to send a note to each week. You can also send thank you notes to spouses, partners, bosses, and kids for supporting the volunteer in their community work.
To keep track of specifics about volunteers and their accomplishments, consider using your datebook, smartphone notes, or an online system like Evernote. You never know when that moment of gratitude will strike.
To make your life easy, put together a gratitude kit of the basic tools. Keep it your work space, so that you are ready to go at any time. Stock it with:
Cards and Envelopes: Buy thank you notes in bulk when they are on sale, print some that have your organization's info on them, or have your service beneficiaries make some by hand.
Postage Stamps: Just ask for a pack of 20 from your bookkeeper or administration and keep them at your desk.
Return Address Labels: Maybe there is an office stamp or you can print out several sheets to have on hand using an easy label template.
Your Volunteers' Contact Info: Make sure it's within easy reach.
Write Simple, Power Thank You's
Follow these four steps to write clear and meaningful thank you notes that are hand-tailored to each volunteer.
Take care to focus on their achievements or progress, not on their personal attributes or character. People's inherent personality is what they are born with and can't change — what people do with it is another story.  Compliment people on their initiative, not what they have little power to change.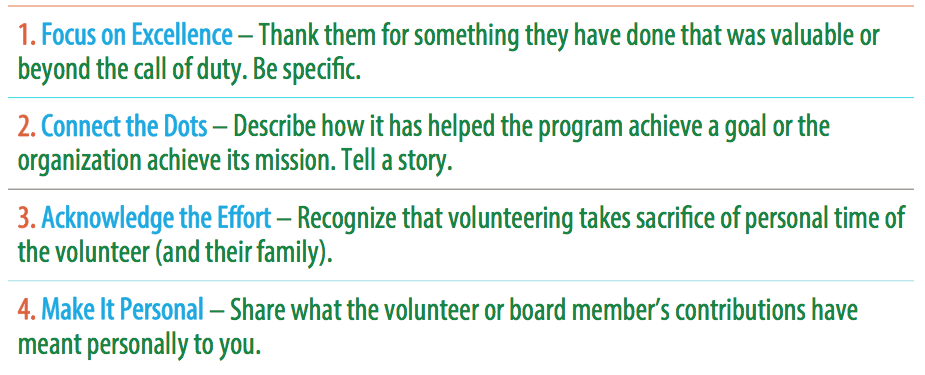 You'll Benefit, Too!
Don't be surprised when the warm fuzzies strike you as you sit down to do this.  Research has shown that expressing gratitude on a regular basis can increase positive emotions, reduce the risk of depression, and increase our resilience under stress. Plus, you will deepen your relationships, which can make your volunteer team more productive.
Lead by example — you can cultivate a environment of gratitude that can spread throughout your volunteer team and into your organization by showing everyone how it's done.