2 Things You Need to Build the Perfect Volunteer Team
Volunteer teams, like all things related to leadership, require thoughtful planning and strategy. They require deliberate actions that, when you're first starting your team, may feel awkward or forced.
Though we often think of leadership as an inherited quality, it's more often the sum of many learned skills.
In volunteer management, building volunteer teams is not something you should expect to whip up overnight like some kind of dessert.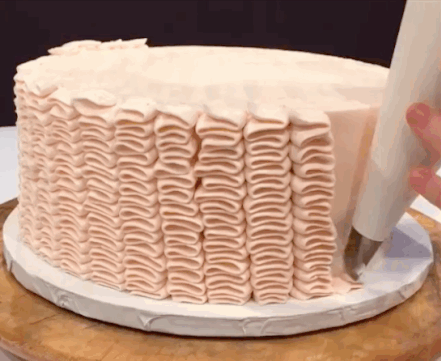 As your skills as a leader grow, so will the capacity of your volunteer teams.
At the same time, you want that superstar team of skilled and committed volunteers right now, right? Fortunately, there are a couple things you can start now to begin building your rockstar volunteer teams, at any stage in your volunteer management leadership progress.
Both approaches involve defining the roles your volunteers will fulfill within your organization. While it's important to a volunteer to be doing something meaningful for your mission, what most are really looking for is a partner (you) with whom they can work together to improve the world.
Defining the Partnership. Reinforcing the Mission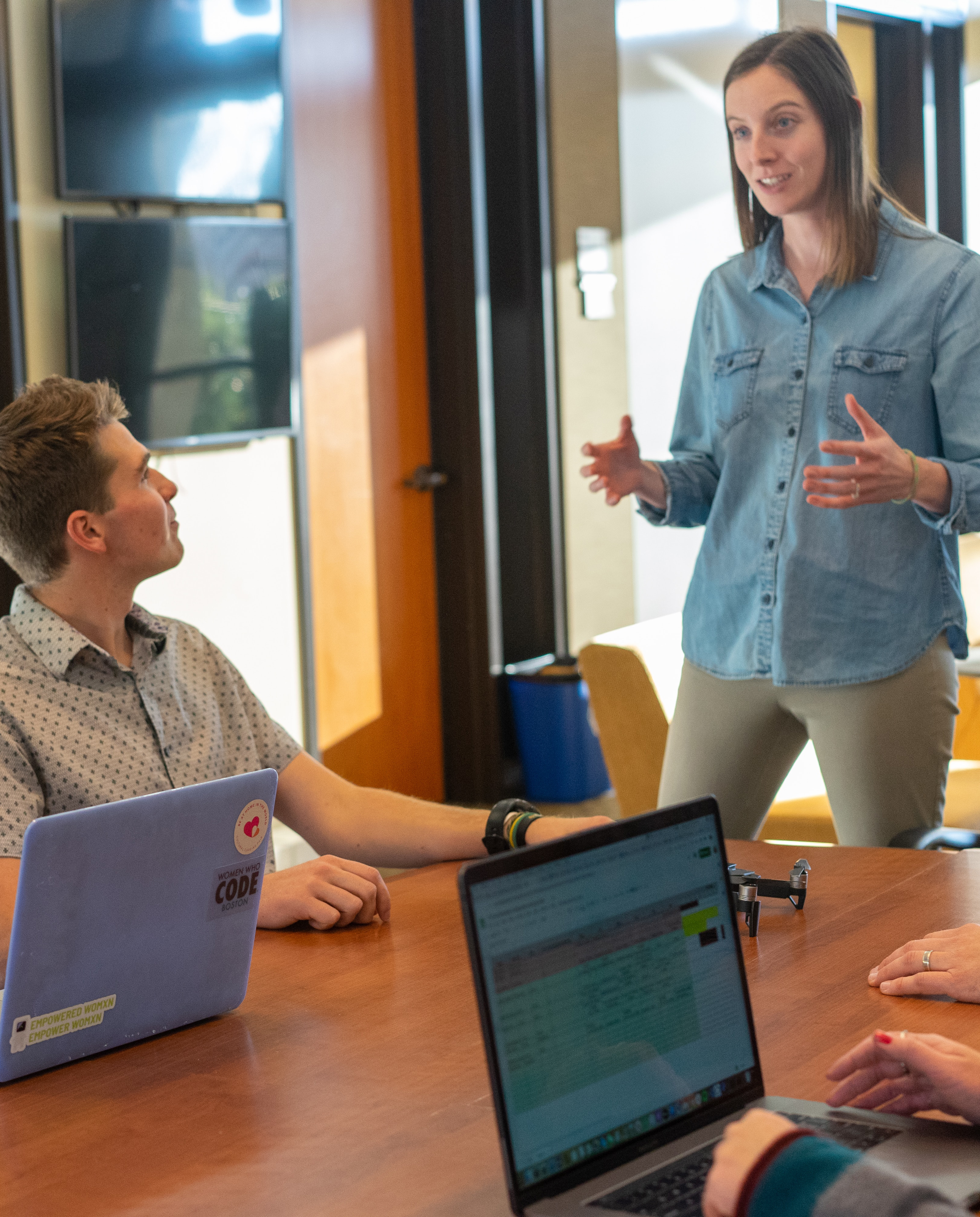 When you define and communicate how exactly that partnership needs to look, you give your volunteer something concrete by which they can confirm their volunteerism aspirations. Yes, this IS a place where I can feel comfortable, do something personally meaningful, and make a positive impact on the world. Volunteers who can make this statement will be the foundation of your volunteer teams.
Without role definitions, you risk your volunteer not knowing if their time with you has any real purpose. And in most cases, when the volunteer doesn't feel like what they are doing matters, they won't stick around long enough for you to convince them otherwise.
There are two simple ways volunteer managers can build volunteer teams by defining the roles volunteers fulfill: volunteer position descriptions and/or volunteer agreements.
1. Write a Good Job Description
We have a post dedicated to writing the perfect job description, so we won't go into detail here. At a glance, you'll need to include the following in your position description:
Goals of the Role
Duties and Responsibilities
Time Requirements
Location
Work Environment
Skills & Qualifications
Orientation & Training
Supervision & Support
How to Apply
You can also include these added benefits:
The Benefits Volunteers Will Receive
Testimonials
Team Values
The Impact of the Role
2. Use Volunteer Agreements
Depending on you and your organizational culture, a volunteer expectation document may be a better fit than a position description. Or, in some cases, an expectations dialogue deepens the position description by giving the volunteer some say in how they will interact with your organizational staff and volunteer teams.
Remember your volunteers are looking for a place they can work to make a positive impact. If you can add volunteer agreements to the onboarding process, you'll create a sense of shared power and a stake in the process. This makes it more likely that your volunteer will be able to definitively say they feel connected and sure about the work you're doing together.
Sample Volunteer Agreement for Building Volunteer Teams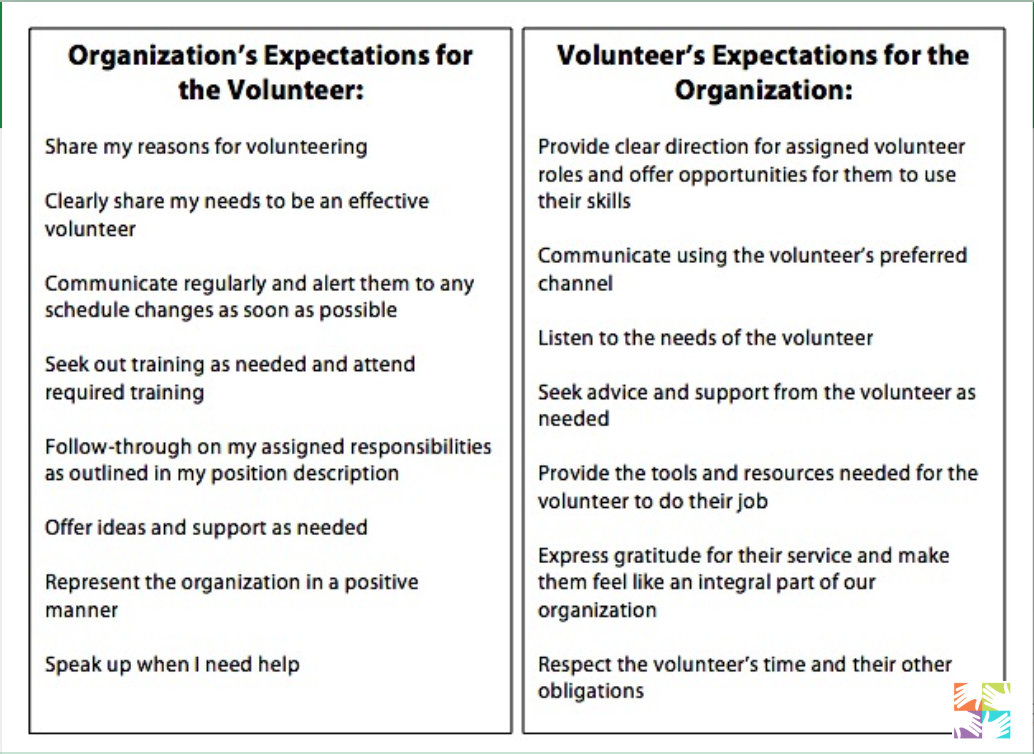 In order to begin building volunteer teams, you must start by attracting and retaining the right kind of individuals. By clearly defining and communicating the roles and expectations you have for your volunteers, you help put them at ease as they acclimate to your organization. Further, you signal right up front who is a fit for your organization so that more of the volunteers who you want and need on your volunteer teams step up.
Start Building Your Volunteer Teams Today!
This step in building volunteer teams is one that you can do at any point whether you lead in-person or virtual teams. If you have only 1 volunteer or 1,000, if you see your volunteers face-to-face every day or never, you can start building volunteer teams by defining and communicating exactly what the volunteer will do with you to make an impact on the world.
Whether it's about position expectations or something else, communicating with volunteers is how we build connections with them. This can be especially challenging if you don't have the opportunity to see your volunteers face-to-face very often (if ever).
You can build and sustain the trust of your most important supporters by communicating regularly and authentically. What's more, there are low-cost and easy-to-use software solutions out there to get and stay connected. Why not use them to your advantage?