Pro Roundup for Volunteer Coordinators: The Guide You Need to Crush Your Volunteer Program Goals
January is viewed as a time of renewed focus. With the start of a new year comes a new and improved you, volunteer program, habits, etc.

However, if you don't have the tools in place to create long-lasting change, you are bound to lose that focus well before you reach your goals. 
Read on for our curated list of resources that will guide you along the way as you build excitement and momentum around your 2020 Volunteer Program goals. 
Mindset Matters
When you conjure up images of positivity, smiling, cheerful people may be what immediately comes to your mind. In the same vein, you may believe that living a life of positivity means you must brush aside challenges or negativity.  
However, living a life in positivity is about so much more!  
When you cultivate a positive mindset, you will focus on the bright side, expect positive results when faced with challenges, and be inclined to make the best out of any situation you find yourself in.  
Read on to learn how you can infuse 4 characteristics associated with a positive mindset into your life, and use them to help you reach your volunteer program goals.  
Mindfulness is simply being aware of what is happening in the present moment, without harsh judgments. Here are some quick ways you can be more mindful in your daily life:  
Bring awareness to your daily activities.

Think about the five senses: sight, smell, sound, taste, and feel, of everything you do. For example, take a mindful walk. What do you see (blue sky), smell (fresh cut grass), hear (chirping birds),  and feel (the ground under your feet)?
Practice mindfulness while you wait. Stuck in traffic? Focus on your breathing pattern and use this time to be more mindful of how you are reacting emotionally and physically to this common stressor. 

 
Learn how to meditate. Even just a few minutes a day can have a huge impact on your internal dialogue (how you speak to yourself and view the world), changing from a place of negativity to positivity. 

 
Optimism
– Mind Body Green 
Optimism is key to overcoming stress, coping with changes, and feeling hopeful in the face of disappointment. Developing an optimistic outlook can help you feel more confident in yourself and your volunteer program goals, and can make you feel happier and more fulfilled.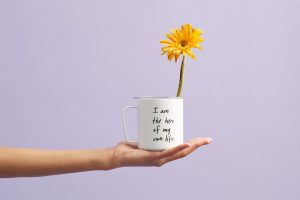 Here are a few quick tips to help you cultivate more optimism in your daily life:  
Engage in solution-focused thinking. Instead of harping on the negativity of a problem, start thinking of what you can do to make the situation better, more hopeful. 

 
Take a few moments at the end of every day and recognize yourself for your accomplishments. Write down one line a day and you will acquire something you can turn to for inspiration whenever you feel negativity creeping in. 

 
Practice self-care! It's hard to maintain a positive outlook when you lack sleep, have no energy, and engage in consistently unhealthy eating habits. Take care of your mind and body and you will find yourself approaching life with more optimism. 

 
A person is resilient when they can emotionally cope with negative circumstances (job loss, death, natural disasters, etc.) without it having a long-term effect on their daily life. This is easier said than done; however, you can learn to be more resilient. It's not an innate character trait that you are either born with or not.  
Here are some practical ways you can learn to be more resilient:  
Validate your feelings. You might not think what makes you stressed or sad matters in the turbulent nature of our political and natural worlds at this time; however, in order to become resilient, you must recognize the validity of your challenges. 

 
Remind yourself about ways in which you have already exhibited resilience. Unless you've been living under a rock for the entirety of your life, you have struggled with life experiences. Call on those memories and ask yourself how you overcame those times. 

 
Find your support system. Seeking support from people in your life is a sign of strength, not weakness. When you are faced with a challenge, lean on people who care about you and you'll be better able to cope with stressful situations. 

 
Giving thanks is an essential part of cultivating a positive mindset. Practicing gratitude regularly manifests itself in more positive emotions, good experiences, improved health, resilience, and better relationships.  
With all that you have going on, though, it's easy to get swept into the daily grind and forget to take a moment to appreciate all you have.  
Here are some quick ways you can easily incorporate gratitude into your daily routine:  
Start small. Appreciate all the little things in life. Did your package arrive earlier than anticipated? Appreciate it! Did the rain clouds clear before you left to attend an outdoor activity? Appreciate it! 

 
Spend time with your family and friends. If you are struggling to find something to be grateful for, spending time with people who you love and care about will cause natural feelings

of gratitude

.

 
Help others in your community. Get out and volunteer in your community or help a neighbor in need. Helping others increases your well-being and naturally lends to a more grateful attitude. 

 
Setting Boundaries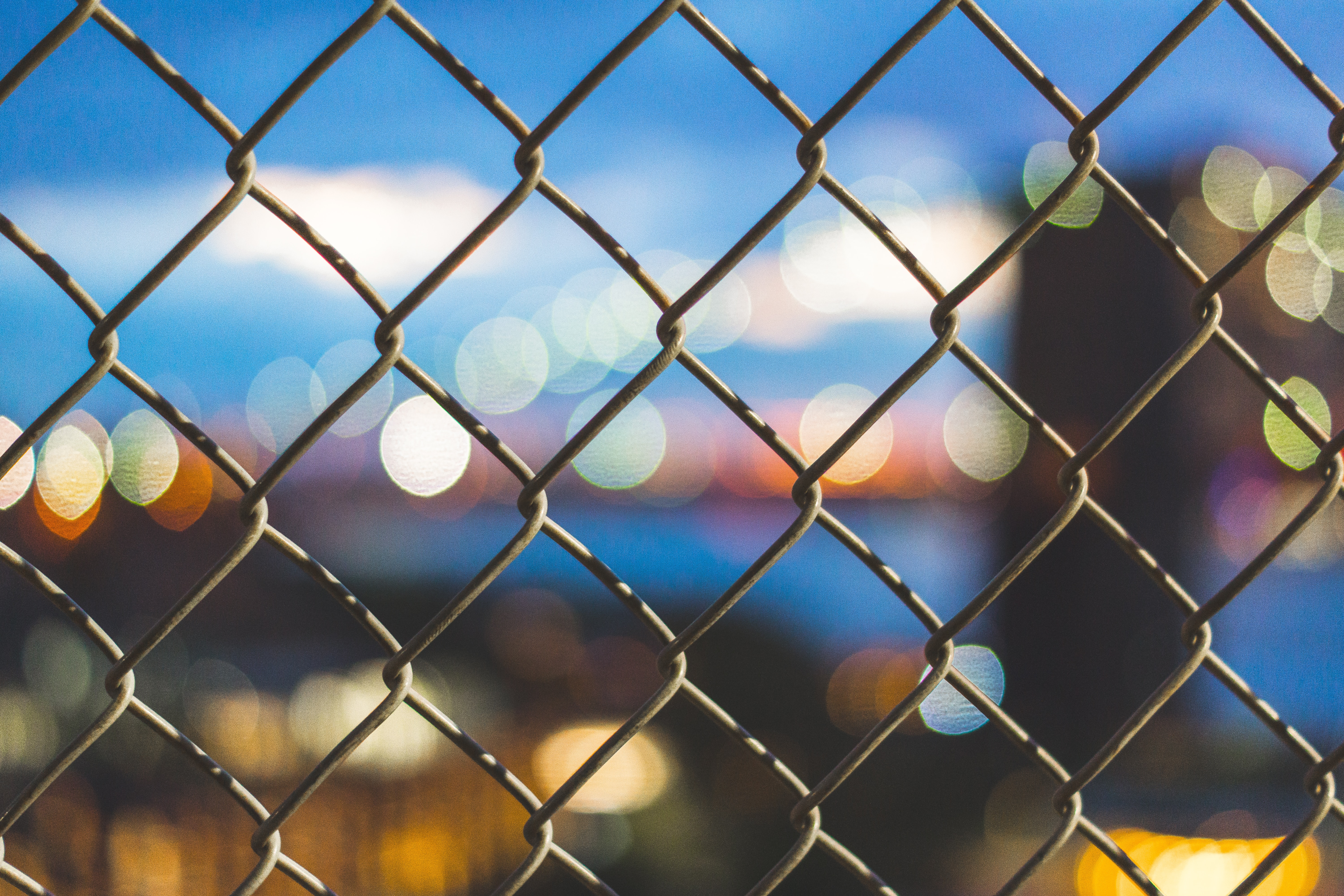 If you feel stressed and overwhelmed by your work, it's time to set some boundaries. In our digital world, it's easy to be tuned in to your work duties 24/7; however, your performance will suffer and you will burn out if you don't learn how to tune out the noise. 
If you have lofty volunteer program goals for 2020 you must start with setting healthy boundaries.  
Follow the process below to ease the transition from saying yes to everything that comes across your desk to becoming more attuned to your limits and respectfully declining new projects/tasks that don't make sense for you. 
We've all heard about setting SMART goals; however, there is so much more that goes into planning for future success. If you want to stick with your goals, you must follow a path that incorporates the following steps:  
Choose goals that will motivate you to perform

 
Write them down and share them with others

 
Create a step-by-step action plan 
Be open-minded to changes

 
Reassess, reassess, reassess! 

 
Now that you have a good plan in place to meet your goals, you must prioritize tasks that will help you achieve your goals. Organize your workday to reflect the importance of each task, focusing on those that are mission-critical to meet your goals.  
Say No, In the Right Way– The Muse  
If you want to achieve your goals you are going to need to get comfortable saying "no" to your boss and colleagues. This can be scary as you want to be seen as a team player; however, if you want to give your best work to your team and your organization, you need to prioritize what you have time and energy to complete. 
Take some time to craft and practice your responses for a variety of situations in which you can say no and still be seen as a productive member of your team.  
Your time is the most valuable asset you have, so protect it!  
If you are constantly faced with managing interruptions day after day, you need to learn how to teach your colleagues to respect your time. 
Here are some quick tips to get you started on the right foot:  
Value your own time. Set an achievable game plan for your day, and stick with it! 

 
Politely reject distractions. Practice ways to get out of a conversation without hurting someone's feelings.
Respect everyone else's time! When you model the behavior in a positive light, more people will buy into its effectiveness. 

 
While challenging to enforce, it's imperative to your success to determine your boundaries and enforce them by teaching everyone around you to respect your time.  
Healthy Habits 
What are habits and how do they affect your daily life? Habits are the decisions you make and the actions you take, every single day of your life. Your habits set your life up for success/failure, happiness/unhappiness, healthy/unhealthy, etc.  
To have a positive impact on your success at work, you need to form healthy habits. 
Building healthy habits takes time and effort if you are looking to create lasting change. Read on for tips from James Clear, an international expert in forming habits that stick for continuous improvement.  
To become more successful in life, there are three things you need to do concerning your habits: 
Form better habits 

 

Break bad habits 

 

Make your habits stick

 
Once you master these three areas, you will be able to design the life you want and work smarter, not harder, towards meeting your volunteer program goals.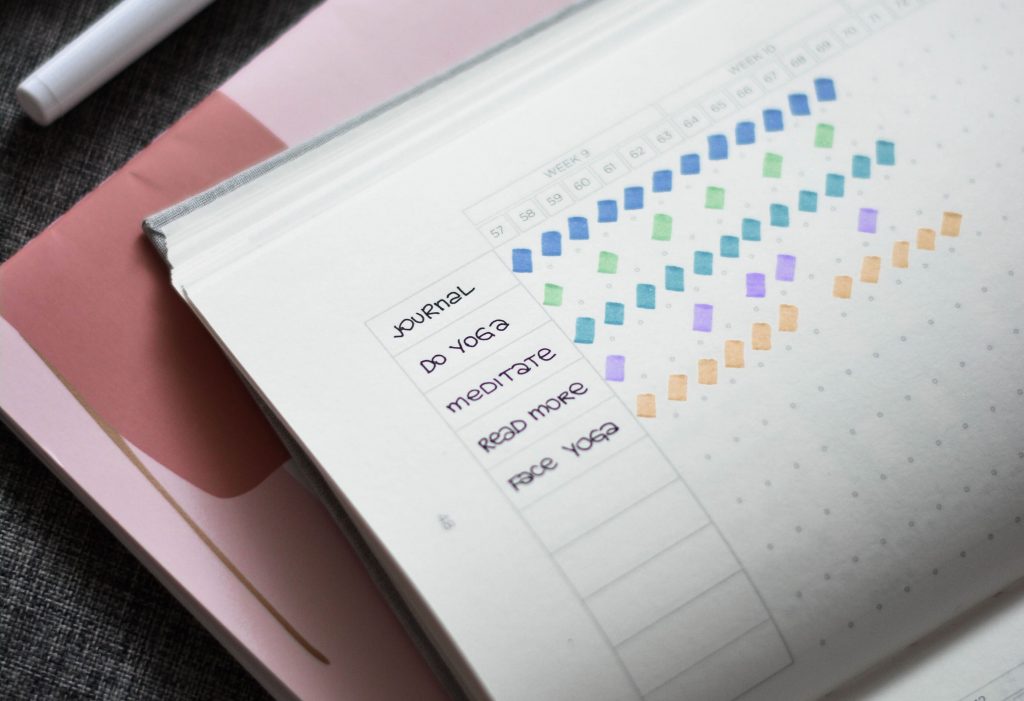 Sticking with habits is hard work, especially if you are drastically changing something about yourself that has been a part of your being for years. One easy and effective way to help manage the change? Start a habit tracker! Habit formation is not going to happen overnight. Keeping a habit tracker will help you visualize your progress and help you see where you might be stumbling.  
Refer to this habit tracker guide to read more about the benefits of habit tracking and how to come up with a system that works for you! 
Share How You Plan to Put This Advice into Practice! 
Post in the comments your goals for 2020 and how you plan to work to achieve them! We'd love to encourage you along the way!