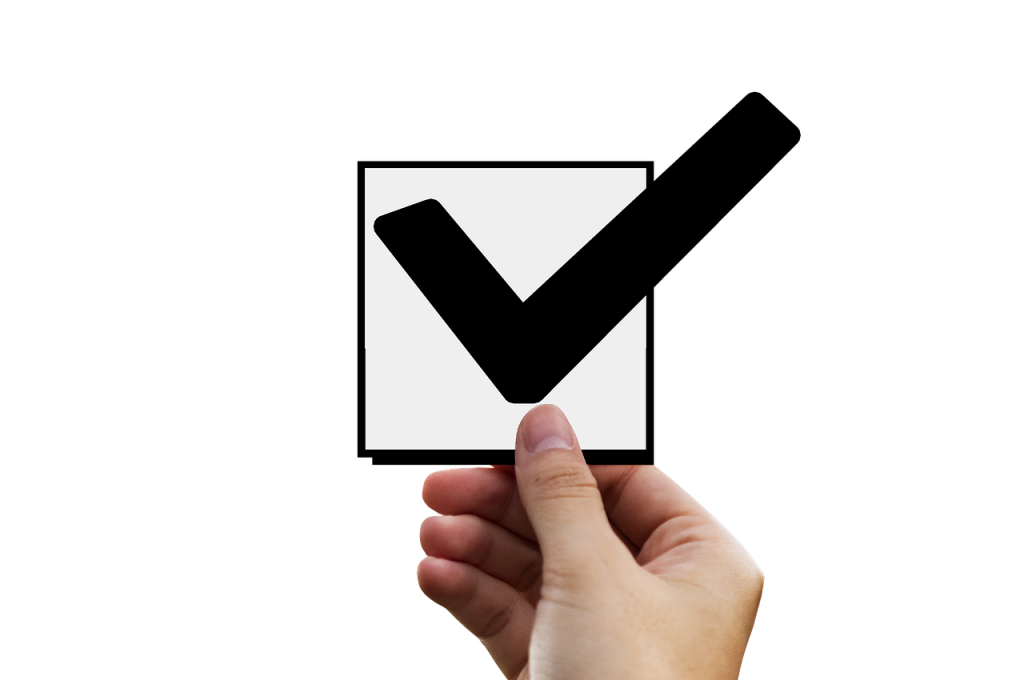 As a leader of volunteers, risk management is a big part of your job and volunteer screening should be part of it. Below are three things to think about and a less expensive way to get volunteers screened.
Also, through our new partnership with Verified Volunteers, you can save on volunteer screening services. See more below.
Why Conduct Background Checks on Volunteers?
According to the Verified Volunteers Screening Trends & Best Practices Report: 2018 survey, nonprofits have many reasons to screen their volunteers. It goes beyond simply keeping "risky" people out.
Below are the motivations noted in this year's survey:
To protect constituents and vulnerable populations (91%)

To provide a safe and secure environment (89%)

To protect the organization's reputation (77%)

To improve compliance/required by law (48%)

To improve volunteer quality (41%)

To increase volunteer retention (20%)
Most interesting, is that organizations also see screening as a way to enhance the volunteer experience and thus retain a higher percentage of volunteers.
The Three Top Volunteer Screening Mistakes
Whether you currently are already conducting volunteer background screenings, or you're thinking about implementing this as a new requirement, be sure you aren't making these common mistakes.
1) Not Complying with Federal Background Screening Laws
When using consumer reports to make employment decisions, including hiring, companies must comply with the Fair Credit Reporting Act (FCRA). The FCRA guidelines also apply to nonprofit organizations who engage volunteers.
Nonprofits must:
Get consent to conduct screening;

Be transparent with prospective volunteers about how the information will be collected and used, and;

Follow two-step "adverse reaction" process when a volunteer is denied as the result of a background check.  
The adverse reaction process includes two steps that all organizations must follow in order to protect volunteers from discrimination:
When the organization is thinking about a denial for a position, they must complete a "pre-adverse reaction" process.  By law, they must:
Advise the volunteer

it is thinking about taking adverse action based in whole or in part on information in the consumer report. This can be presented orally or in writing.

Provide the volunteer with the name of the consumer reporting agency

that conducted the background screening.

Inform the volunteer they have the right to dispute

any inaccurate or incomplete information by contacting the consumer reporting agency or the organization.

Provide the volunteer with a complete copy

of their screening report — they also have the right to a free copy of the report within 60 days.

Give the volunteer a copy of the

Summary of Your Rights Under the Fair Credit Reporting Act

.
Some states and cities have additional requirements,  So, be sure you check with your human resources attorney.
When proceeding with adverse action, and denying a volunteers, the organization must give written notification to the applicant that specifically states the action that is being taken. Also, organizations must disclose to the applicant what the denial was based upon (e.g., criminal history) and that it was not was not made by the consumer reporting agency. The decision can be based in whole in or in part on the results of the consumer report.
2) Not Re-screening Volunteers

Although very few volunteers actually come up with a criminal background, it does happen. Also, volunteers may commit their first offense while volunteering for your organization.  So, it makes sense to re-screen volunteers periodically, based on their level of access and risk and your agency's budget. Verified Volunteers recommends re-screening volunteers in leadership roles and those working directly with vulnerable populations once a year.
3) Assuming Volunteers Hate Being Screened
I've volunteered myself and completed fingerprinting as part of my background check and have instituted new screening practices in organizations that had not done so before. As a volunteer, I understood why it might be important to protect the children I would serve from predators.  In fact, I paid the minimal cost of the screening myself without feeling put out.
As a program administrator who was implementing a new background check system, I experienced resistance from some of my co-workers, but none from volunteers.  Even those who had been with us for decades supported the need to protect the vulnerable seniors they assisted.
What made both of these scenarios successful, was that 1) the requirement was transparent and communicated in simple (not demanding or threatening) language, 2) the relationship between screening and the mission was clearly explained; 3) the screening process was respectful and efficient.
Announcing: A New Partnership with Verified Volunteers
We are pleased to announce a new collaboration with Verified Volunteers to offer our readers access to special pricing on volunteer background checks. Through this partnership, we hope to help you follow best practices and take steps to safeguard your assets, reputation and the dedicated volunteers you serve.
Verified Volunteers helps nonprofit organizations gain confidence in the volunteers working with those they serve by delivering thorough, compliant background checks. By enabling volunteers to order, manage and share their background checks via a secure online platform, they create a community of vetted volunteers and help nonprofit organizations save time and money. Their extensive expertise in screening and compliance best practices help clients recruit the best volunteers in order to maintain a safe environment and positive reputation.
Verified Volunteers is offering special partner pricing to the VolunteerPro family. This is not an affiliate arrangement, and we get no sales commissions. We simply think this is the best platform out there and want to help you get 20%+ off background screening services for your volunteers and employees.  
To get started — visit the sale page HERE.