As a volunteer leader in your organization, you may be a department of just one. You may not even be able to call yourself a department. You may be working alone and be the sole person responsible for engaging volunteers. As a result, you may be struggling to complete basic or daily tasks associated with volunteer services and not have time for big picture goals.
During a recent coaching call with our volunteer members, I asked, "How many of you are utilizing volunteers from within your own department?" Most of them said, "Well, I don't." So, I'd like to challenge you to think about whether or not you can do this and maybe start small with a couple volunteers and build a program from there.
This article discusses how you, as a leader of volunteers, can actually "walk the talk" and utilize volunteers for volunteer service management, and then grow from there.
Make a Plan for Organizational Buy-In
First and foremost, you need to start thinking about how you show-up as a leader of volunteers and volunteer services within your organization. Like you, many of our members experience friction when it comes to getting buy-in from your co-workers and executive team. It's easy to get discouraged by the fact that other people devalue volunteer engagement or don't understand the complexity of your work.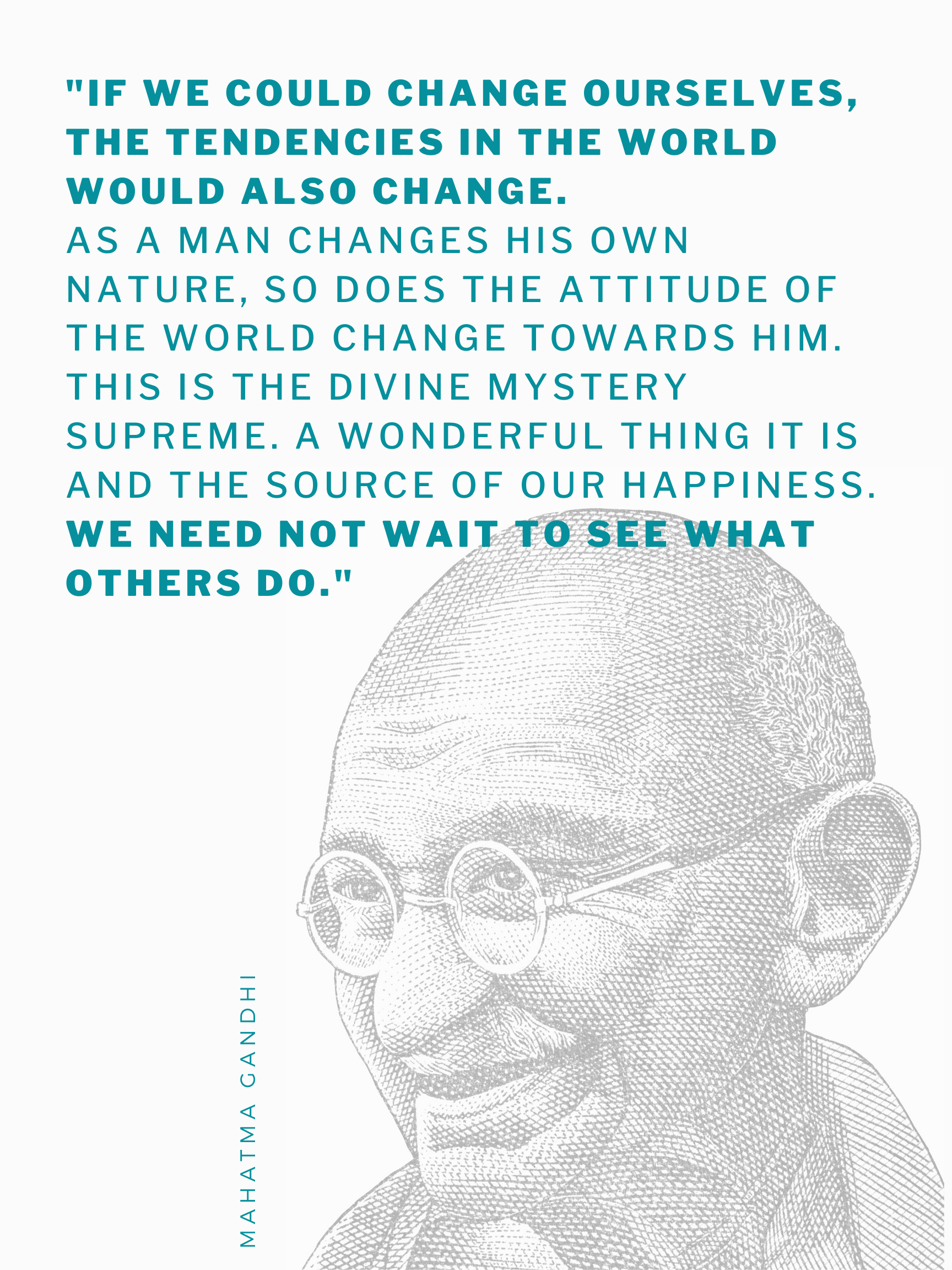 Sometimes these mindsets are driven by fear and anxiety. Your co-workers may simply be afraid of trying and failing. So, if people are resistant to bring in volunteers into their department, it may be that they're just simply afraid to dream what is possible.
If that's the case, you'll  have to show people the way by showing the way. In other words, by doing it yourself first. You can change people's perceptions simply based on the acts you take.
Lead By Example
One way you can start inspiring more volunteer engagement in your organization is to start with yourself, your own department, and your own functions and tasks. Many of you are wearing many hats and are overwhelmed with all you have to accomplish. There's no reason why you shouldn't be engaging volunteers to help. It's time to walk that talk. 
Reasons to Welcome Volunteers into Your Volunteer Services Team
Now that you can show your co-workers how to use volunteers in helping run your organization you've also got to show them the many reasons why you should include volunteers, including inside volunteer services. Below are a few reasons you can share with your co-workers about why volunteers matter.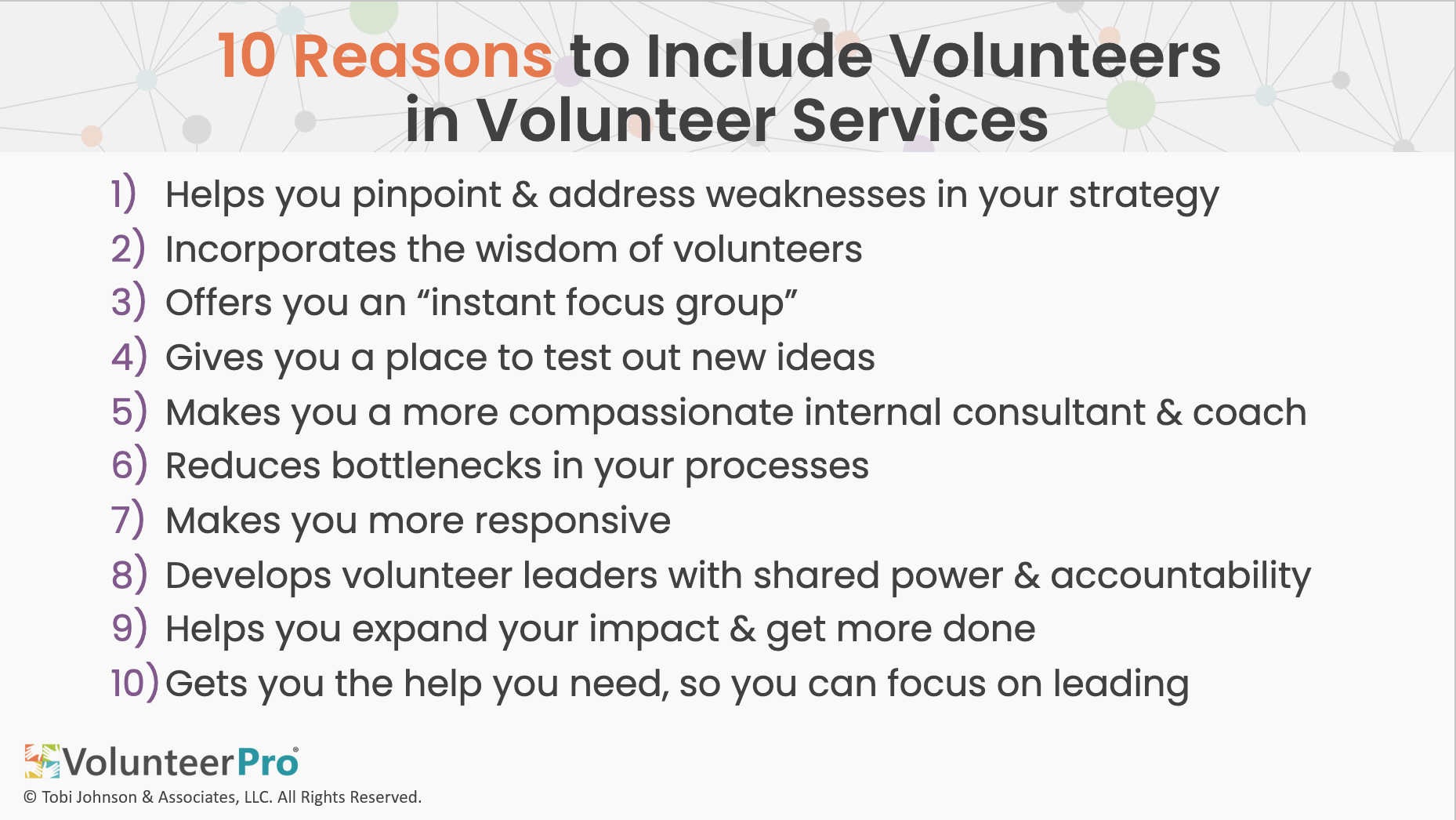 Pinpoint & Address Weaknesses in Volunteer Services Strategy​
This is the number one reason for bringing in volunteers into volunteer services, it helps you pinpoint and address weaknesses in your strategy and your entire volunteer engagement strategy. Because you're watching from the front lines, you could see can identify exactly what isn't working.
Maybe you'll be able to see if you're attracting the wrong kind of talent. Or you may discover an orientation training module really didn't seem to hit home with everybody.
You're going to be able to see this right from the front line and make adjustments much quicker than having other people report to you.
Incorporate the Wisdom of Volunteers​
The number two reason is it's going to give you the opportunity to quickly incorporate the wisdom of your volunteers. Your volunteers are wise.
Yes, some of them drive you crazy. I've been there done that, but they also have lots of wisdom to share with you about their experience and the user interface with your organization. Right? So, you can learn that from the wisdom.
You Have an "Instant Focus Group"​
The third reason is that when you're working with volunteers, shoulder to shoulder, it can give you an instant focus group.
If you're working on a volunteer recruitment appeal and you want to bounce ideas off somebody, or if you have volunteers working in volunteer services or in your department or nearby, you can just walk over and ask, "Hey, what do you think about this?"
It's like instant focus group. Having people nearby is a good thing. It gives you a place to test out more expansive new ideas.
Ability to Test New Ideas​
The fourth reason is that after you run those ideas by folks, you could come up with a strategy, draft it out, and then test it with a small pilot group of nearby volunteers.
Let's say you're wanting to develop new communications. For example, you're hoping to start a private Facebook group, but you're not sure if it will fly. And, you want to work within your volunteer team and see how well it goes before you roll it out to your whole organization.
The volunteers that are working in your own department are the perfect pilot test group!
Be a More Compassionate Internal Consultant & Coach​
The fifth reason is that having volunteers inside of volunteer services also makes you a more compassionate internal coach and consultant for your entire agency. If you're placing volunteers with other departments, then you'll know when they are struggling, and you can give them advice right from the trenches with immediate credibility.
Your co-workers may have never received training in supervisory skills. So, when you're asked to answer problems for them or help them coach them through an experience, you can reflect on your own experience, as well as your expertise as a leader of volunteers.
And, as you coach and lead volunteers, you will develop even more supervisory skills and tactics. That's what happens. We are always growing as supervisors, and we never stop growing as supervisors.
Reduce Bottlenecks in Your Processes​
The sixth reason is that if you bring volunteers in, you can also reduce bottlenecks because you can get a little bit of extra help here and there so that you can focus on other high-impact tasks. If planned properly, this help can go a long way.
Remember, when you say "yes" to one task, you say "no" so another. So, if you're spending all of your time doing data entry or even a significant amount of your time doing data entry, you are not spending your time as you should. With some help, you can start to break down some of the kinks in the processes that are holding you back from realizing your true potential as a leader.
Room to Be More Responsive​
The seventh reason is that having volunteers in volunteer services makes you more responsive as well. You can see problems that are coming up. The more help you are able to get, the more you're not buried by work and you're trying to shoulder it all yourself. That weight only leads to an inability, to be responsive in the moment that you need to be.
When you have too much going on and you don't have enough human resources or people power to get it done, you may just tend to grind to a halt.
When you become super overwhelmed, you cannot be responsive. So, what happens? Emails stop getting responded to. You stop being able to identify the most important place to spend your time. And, you lose touch of important moments to offer encouragement and advice to others.
Develop Volunteer Service Leaders with Shared Power & Accountability​
The eighth reason is that by working in volunteer services, your volunteers develop into leaders with shared power and accountability. This is because they begin to work more intimately with your cause, its challenges, and its opportunities.
There is potential to grow them into leaders in other places in your organization, too. Your department then becomes a talent incubator, in other words a place for volunteers to build some of those leadership skills.
Expand Impact & Get More Done​
The ninth and final reason to include volunteers is that placing volunteers inside volunteer service roles also just helps you expand your impact and get more done. As you well know, it's a lot of work to be a leader of volunteers.
There are a lot of facets to the work. In fact, it may well be on of the most complicated jobs in nonprofits today.
But, you need not be overwhelmed by all of the detail that you can't keep up on, if you a re have the support of a competent volunteer team working alongside you. When you are able to get the help you need, you can plan for the future and focus on leading and showing up as the person you want to be as a leader.
[FREE E-COURSE] Better Volunteer Recruitment in 6 Easy Steps

In this e-mail delivered course, we'll share a vision of how volunteers can help deliver your mission and how you can attract the right people for the right jobs. You'll get practical strategies you can put to use right away.

Here's what you can expect:

A clear explanation of volunteer recruitment broken down
Six easy steps in seven emails delivered every few days
A helpful downloadable tool with each step to take action toward better volunteer recruitment
Volunteer Service Functions to Delegate
The next thing I want to help you think through is what to delegate.
There are quite a few ways that volunteers can help you as sidekicks and supportive volunteer services team. Many of you are struggling and overwhelmed with daily tasks, and so that's a great place to start a new workforce.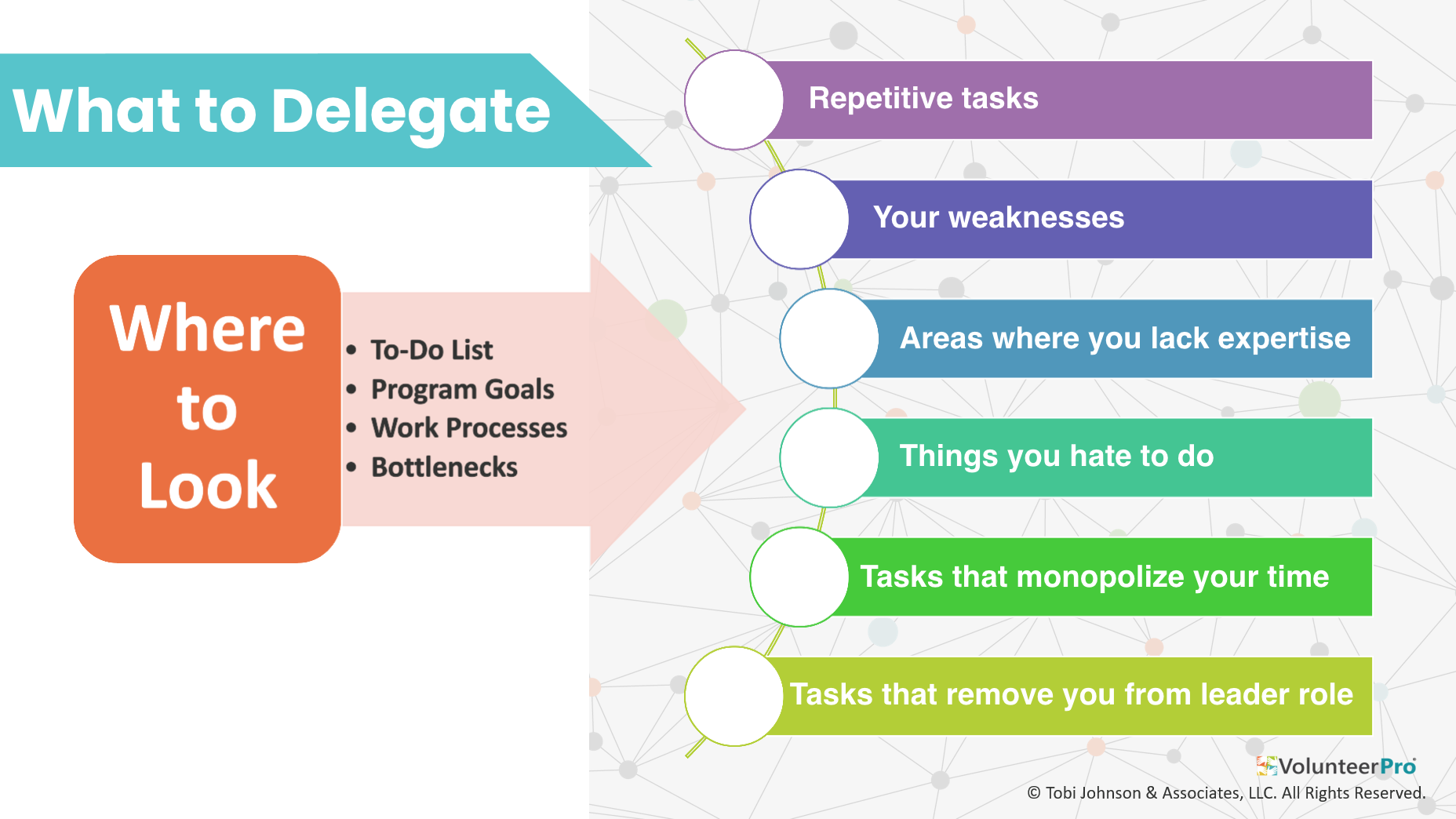 Repetitive Tasks
Look at your to-do list. What are your daily, weekly, monthly, quarterly, tasks. Does everything on your list need your personal touch? What about those things that you do repetitively? Can you train a capable volunteer to do that for you? Some volunteers, believe it or not, love to do something really low stress in their volunteer time. Don't always assume that people don't want to do repetitive tasks. Give them the option.
Projects that Help Meet Program Goals
Review your goals for the year? How are you doing meeting those? Are there any that could be expedited with the help of another person. a capable, volunteer or team, for example?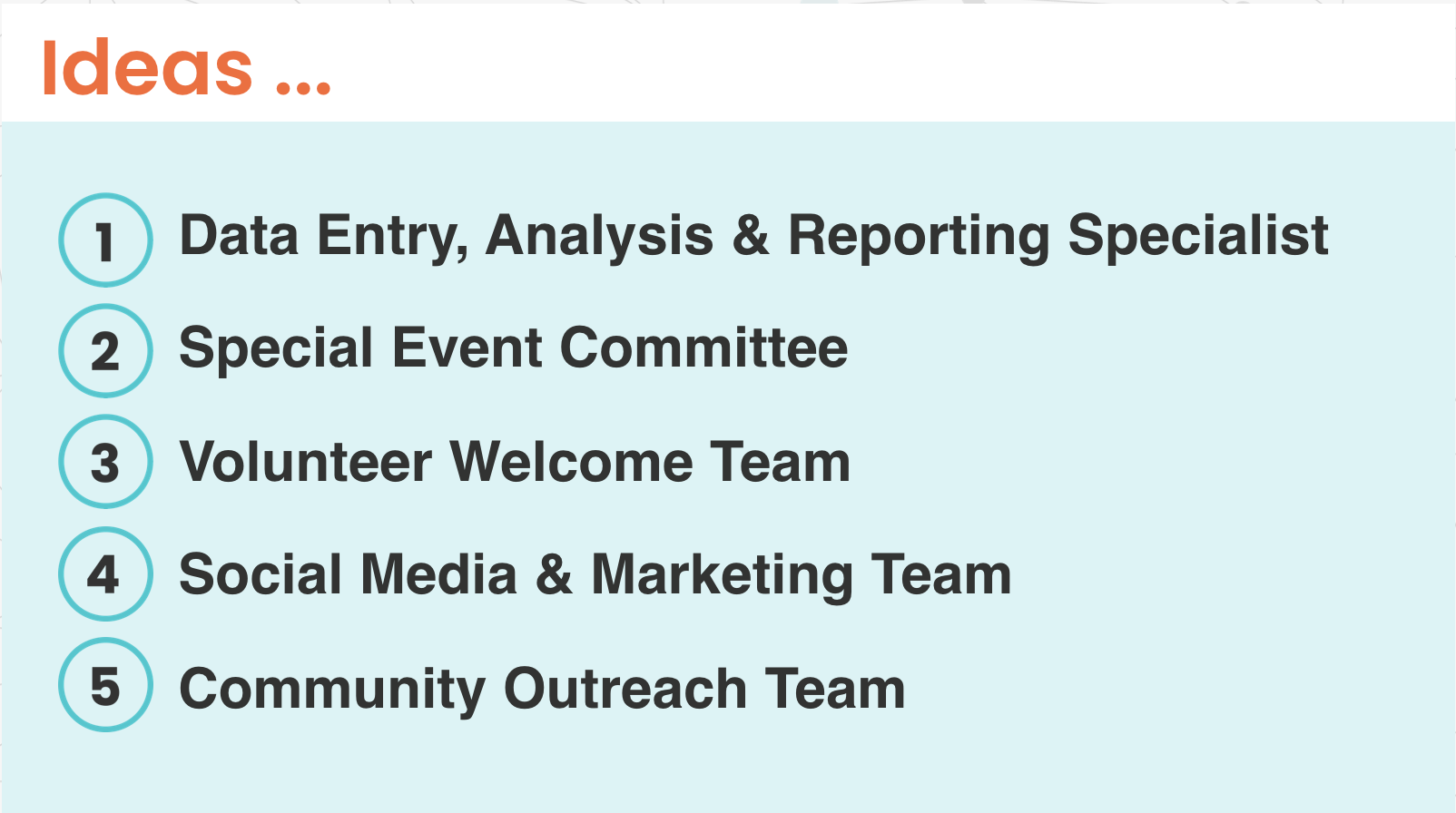 Skills that Fill Your Weaknesses
No one is good at everything. Where are your sttengths? Where are areas where you are challenged?
For example, I'll own up… One of my biggest weaknesses is typos. I am the worst because when I'm running at the speed of light and I make tons of mistakes. It is really helpful for me to have somebody else who has an Eagle eye who can pick a typo out of a haystack. Luckily, I have a team that reviews everything I write.
Find your weakness, then find some volunteer proofreaders or others to convert these challenges into opportunities. It's just that simple.
Gain Professional Expertise
You don't have to know everything. It's okay!
Let's say you're hoping to get more into social media and more into digital marketing, but you don't know a lot about it. Could you find a volunteer who is maybe their pro-bono? And they are an expert in social media marketing, and they'd like to contribute to me some of their time.
Check out catchafire.org to find these kids of volunteers. The website attracts pro-bono volunteers looking for gigs. Sometimes people are starting out in their career as a freelancer and they want to add to their portfolio. Some have lost their jobs and want to stay busy. Others are ready to give back because they have gotten to a certain level in their career and they're ready. Another place to look is the United Way Loaned Executive Programs. The place executives from a sponsoring business with a non-profit for about six months. It is is a win for the organization because they get extra help, but it's also helpful to the employee who builds their management expertise during the assignment.
Think about those areas that you need and see if you can find someone to assist.
Things You Hate To Do
Now another area you can look at handing over to a volunteer is things you hate to do. If you hate these tasks, then they are probably not getting done, are they?
For example, the thing I hate to do is bookkeeping. When I was the treasurer for my Master Gardener's program and I needed to have an audit done, we had a member in our group who is an accountant. I asked him to assist and for two years, he performed the audit! Plus, he could count that as volunteer hours. We made it work. So, find that volunteer who like to do the things you hate to do.
Walk the Talk with Volunteer Services
Finally, if you find yourself sitting in your office most of the time (pre-COVID), or you're reaching out and talking to people, forging internal partnerships, speaking at different departmental meetings, and sharing the good word about what your volunteers are doing (even online), then you won't be able to lift the profile and respect for volunteerism.
If you are focused on minute details and respective tasks that don't help you i boost the value of volunteer engagement to your agency and in the eyes of others, then you'll continue to find the job challenging and frustrating.
There are likely plenty of myths in your organization about what volunteers can and cannot achieve.. You can prove them wrong with your own volunteer team inside volunteer services.
So, go ahead. Walk the talk!
I know you're busy. But developing a program to bring volunteers into volunteer services will free up your time.
You've got to put in a little bit of work upfront, but you'll learn a lot and wen you bring people onboard with you, you'll be able to achieve bigger, higher goals.
You'll have an incredible team working with you and you'll inspire your coworkers to take the plunge, too.
Ready for a More Resilient 2021? Get Tips to Survive and Thrive with Our Free Guide
Looking for a pick-me-up to get you through tough times?  
Download our Free Guide and read about how talented volunteer leadership professionals overcome challenges, stay motivated, stay positive and have fun, even when faced with a crisis.  
You will leave with 20 tips that will keep you inspired and motivated, giving you the ability to lift your community with you as you focus on what you are here to do: build a thriving support system for your nonprofit!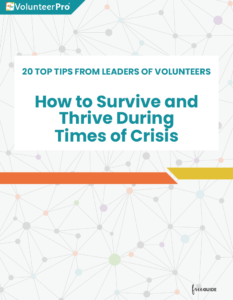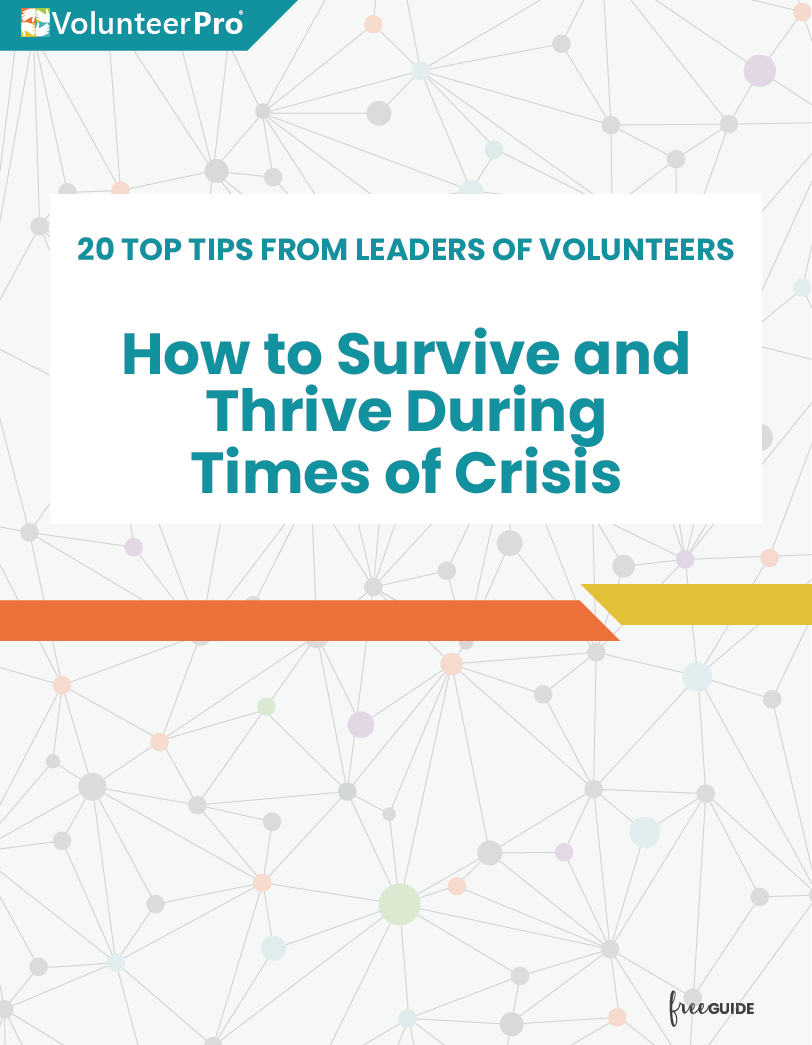 [FREE GUIDE] 20 Top Tips from Leaders of Volunteers: 
How to Survive and Thrive During Times of Crisis
26 pages of inspiration from leaders who walk the talk. 
Learn what your peers have to say about the following four themes:  
Overcoming Challenges: You can do Hard Things

Mindfulness: Good Vibes Only

Stay Motivated & Do Good Work

Be Yourself: Have Fun and Make a Difference