Boost Volunteer Impact With Your Powerful Internal Network
The primary responsibility of a manager is to develop influential partners and cultivate relationships that will help your team work better and be more productive. However, in the rush to check items off an overwhelming TO DO list, volunteer managers often resort to owning every task that comes their way, citing that "it's just easier and faster to do it myself." This doesn't leave time for them to focus on boosting their volunteer impact.
That may be true in the short term, but it's not a sustainable solution.  The more you take on, the more work will come your way, and the less support you'll get from others.   
It's a vicious cycle.  
One way leaders can release the pressure is by shifting their focus — from being the center of all information and action to helping teams connect with some other "go-to" people.   
Instead of solving problems for people quickly, savvy managers help their team (both paid and volunteer) develop the capacity to solve them on their own or through a network of resources.    
In order to develop these networks, these leaders look for ways to capitalize on what others are already doing, or for whom the task would be easy to accomplish.   
Distributing the workload throughout a broad network can reduce the pressure on one individual, but also has a higher purpose.  It builds relationships that can bring value to the team in ways never imagined, and can boost your volunteer program's impact.  
Here's how to get started.  
Build Your Internal Allies for Better Volunteer Impact
Nonprofit leaders often search outside for community partners that can help.   
This is important to be sure, but it's also a missed opportunity if they neglect the value of the tremendous expertise that's right there at home.  (Note: Clearly, if you are a small organization you may not have these resources internally.  If not, look to find volunteers and organizations that provide similar types of services outside your agency.)  
Aside from your current staff and volunteers, people in your own organization can provide advice, support, technical assistance, and free word-of-mouth advertising money just can't buy.   
On the flip side, if you have a rocky or nonexistent relationship with other work units, they can do damage by incorrectly framing who you are and what you do to others thus tarnishing your reputation and credibility.   
So, who should you approach?   
Internal Allies That Matter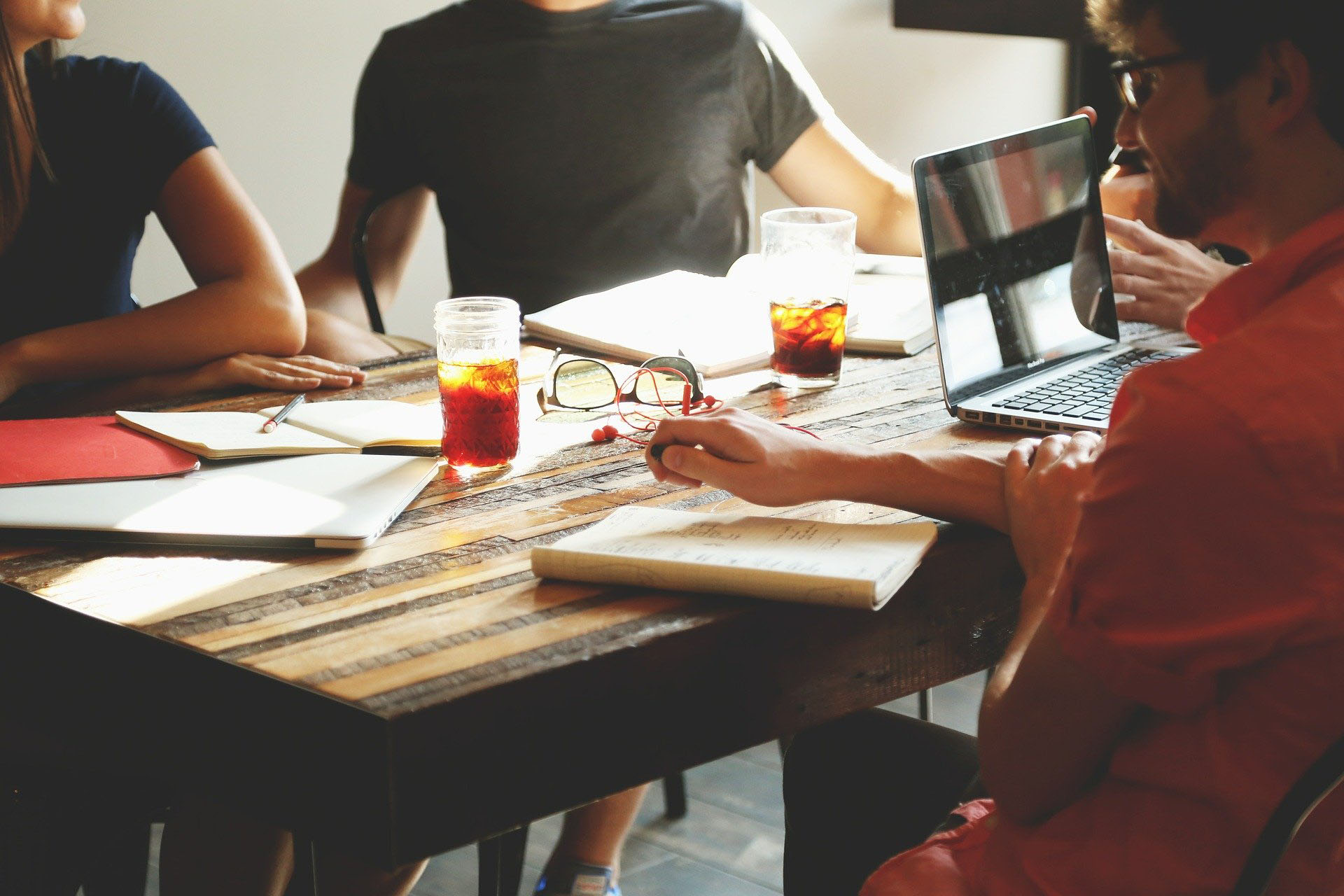 For the sake of illustration, below is a list of allies that would be helpful internal partners for a volunteer services department along with ways you might be of assistance to one another.   
Consider how other departments at your organization can be an asset to you and, in return, you to them.  This requires the ability to push the boundaries a little on current expectations and relationships.  However, candid conversation about where efficiencies might be realized for all parties may help you break through the "we've always done it this way" mentality. 
When you can find win-win solutions everyone … well … wins. 
Fund Development Office

 – processing in-kind donations, tracking volunteer hours for grant applications and annual reports, coordination of fundraising with other volunteer asks, volunteer recruitment information included at fundraising events, etc.

 
Communications Team

 – help posting success stories on social media and in agency newsletters, compliance with and development of a standard communications style guide, distribution of electronic copies of logos, co-development of boilerplate text, co-development of a media relations policy and process when it comes to volunteer engagement, collaborating on upcoming events and opportunities for marketing and outreach, in-service marketing training for outreach volunteers, assistance on news releases, assistance with planning and implementing automated email campaigns, sharing of program photos, etc.
Human Resources

 – feedback on employee policies and procedures, assistance with volunteer screening and orientation, co-development of risk management plans, 

consulting

 on sticky supervision problems, etc.
IT Staff

 – analytics of online recruitment postings, basic tech training for volunteers, help optimizing search engine optimization and web traffic, suggestions for free or low-cost software solutions, collaborating on selecting and implementing new volunteer management software system, consultation on possible automation, help setting up online volunteer training platform or recruitment web pages, etc. 
Key Executive Leadership

 (Board of Directors, Executive Director, Program Directors, etc.) – help spreading the word about volunteer opportunities, information on critical strategic goals of the organization, support for volunteer appreciation events, financial support for professional and program development, success stories to share with key donors, volunteers to staff special events, etc.
Facilities/Janitorial Staff

 – help with event or training set up and tear down, after-hours building access, equipment check-out and repair, etc. 
Co-Located Programs

 – shared reception desk coverage (volunteer or paid staff), shared office supplies, coordinated outreach, coordinated customer service planning, shared team supervision, etc. 
Other Volunteer Programs Inside Your Organization

 – cross-referral of volunteer applicants, resource sharing (e.g. volunteer software system), best practices, co-branded recruitment, shared volunteer orientations, shared recognition events, in-service training swaps, standard handbook and screening process, collaboration on agency-wide volunteer survey, etc. 

 
As you can see, there are several ways volunteer services and other functional areas within an agency can work together to solve problems and save time.  All it takes is a little ingenuity and a lot of communication.  
Meet with Future Allies to Support Volunteer Impact 
So, how do you get started building these kinds of relationships? 
It all starts with an exploratory meeting.  
Choose two or three departments with whom you think you have something to offer one another. 
Once you've pinpointed who you want to contact, make sure you're clear before you meet on ways they can help you and you can help them.  This doesn't mean this will be how it will all shake out, but you need to be prepared to offer inspired suggestions instead of coming in cold. 
Then, set up your meetings.  When setting meetings with executive leadership, make sure you've used the appropriate chain of command.  If your boss wants to tag along, invite them.  
At the meeting, start by stating that you'd like to explore ways you can help one another and realize greater efficiencies, where possible.  
Ask questions first, rather than relating a list of your needs.  Listen for ways you can help and suggest them. 
Remember, you're not only here to present your needs, but also listen for how you can help your colleagues directly or at least make their life easier.  The goal is a win for both sides.   
Suggested Internal Partnership Meeting Agenda
Here's a suggested agenda to get you thinking … 
History and operations of their department or program 

 
What they need from you (support, compliance with processes, preferred communication styles, resolution of an existing conflict, etc.)

 
Description and priorities for your program 

 
Ideas on how they can help 

 
Give them a simple, one-page handout that describes your program and the volunteer impact on what you've accomplished so far.   
This will undoubtedly provide the information they didn't have before and will ensure they have positive talking points about you going forward.    
And, now is not the time to be shy.  Share your ideas, even if you think they'll get shot down.   
You never know. Helping you may be just the inspirational outlet your colleague needs, either as a brief respite from more boring tasks or an opportunity to make a difference in a way that's new and refreshing.   
Even if they can't help out currently, they'll be flattered by your ask and will be more likely to agree next time around.  
Solidify the Relationship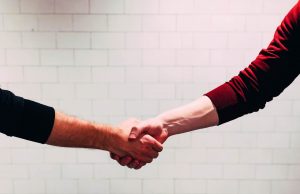 Unfortunately, one meeting does not a partnership make.  So, it's critical to continue to cultivate the potential garden.   
Be sure to follow up your meeting with a handwritten thank you note (not an email) and some brief specifics about the mutual benefits of working together.    
As you move forward, continue to communicate about any program successes you have encountered, especially those that were due to their help.  
Check-in from time to time to see if, in their mind, you have followed through on all of the commitments you've made to them.   
If you come across bumps in the road, try to resolve things quickly before they have a chance to fester.   
Although we often look to other organizations for assets and resources to boost volunteer impact, internal partnerships can be as even more powerful than those you develop on the outside.   
Your internal allies have a vested and ongoing interest in your organization's success, so they are more likely to stick with it.   
And, if you experience success, your leadership story will spread quickly throughout the organization, thus inspiring others to collaborate thus making you both look like the proactive, forward-thinking leaders you are. 
Looking for More Inspiration?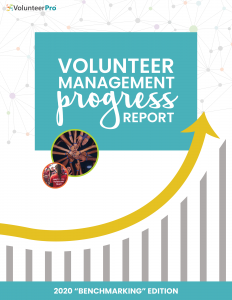 Are you looking to bring innovative change to your nonprofit using best practices for volunteer programs but you're not sure where to start? 
Download the full 2020 Volunteer Management Progress Report and see how your organization's volunteer program stacks up with thousands of others around the world.