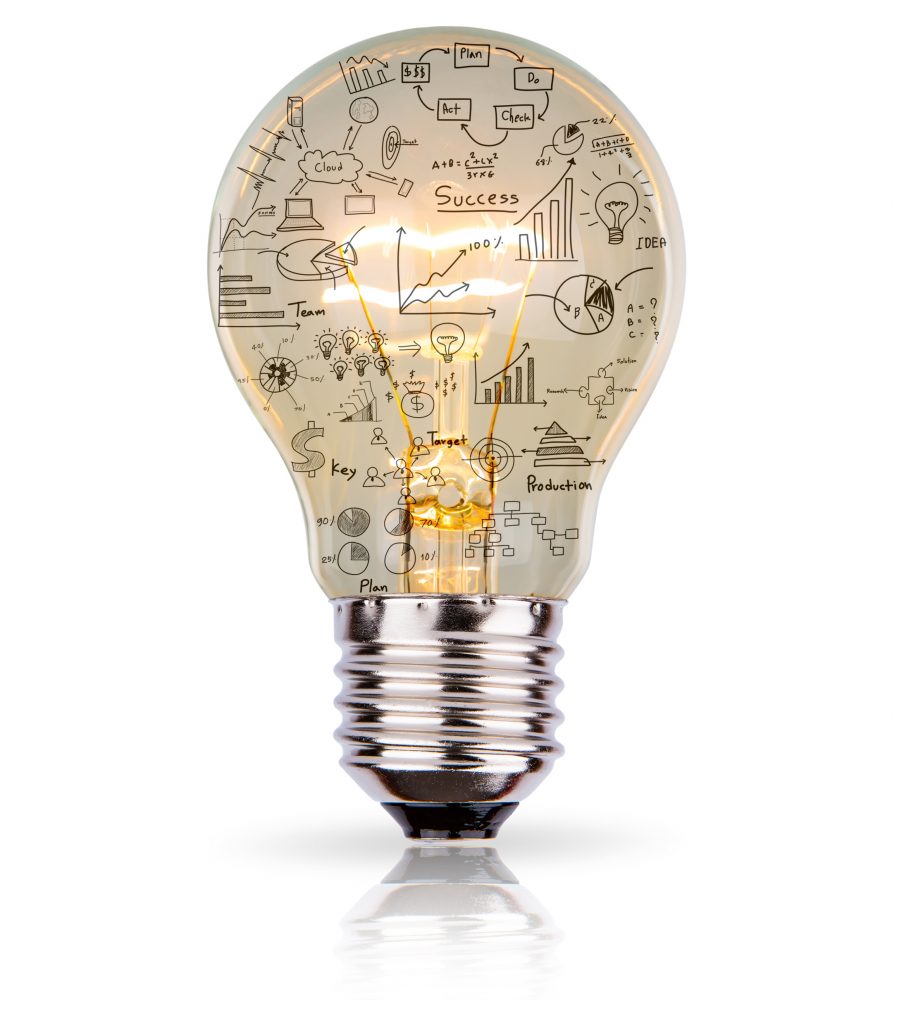 Volunteer Surveys for Insight & Impact – The Complete Course
Volunteer Program Development That's Good for the Entire Organization!
We are sorry. Enrollment in the Volunteer Surveys Course is currently closed.
But, you can get in on the action next time!
Sign up to get an early alert when it opens again.
Thanks!  We'll email you when the next course opens!
Everything you need to launch
a highly-engaging volunteer survey
in just four weeks.
This course will help you …
Understand what's going on with your volunteer team right now
Make focused, highly-strategic improvements that don't waste staff time and energy
Win grants and report real impact data to funders and donors
Boost volunteer response rates, so you keep everyone engaged and moving forward
It's More PROGRAM Development
Than PROFESSIONAL Development
There's no doubt that Volunteer Surveys for Insight & Impact Course students will increase their own knowledge and skills.
But, the concrete assets you develop will stretch beyond the individual to growing the whole organization.
The volunteer data you collect will help everyone – your clients, customers, volunteers, co-workers, and you.
Enrollment is now closed for 2018.
Direct Volunteer Impact is the Key to Winning Grants
To be competitive, you need data. According to the Leighty Foundation — a respected champion of volunteer engagement funding — measuring and communicating volunteer impact is an important step toward successful fundraising. "Before making the case to a funder to invest in volunteer engagement," they argue, "it's important to model strategic engagement within your organization."  
To attract financial support, they recommend the following four strategies:
Measure and communicate the overall impact of volunteer involvement.
Include volunteer empowerment as an accountability indicator for staff.
Recognize volunteers in personally meaningful ways.
Evaluate how partnering with volunteers impacts your mission currently.
If the right questions are asked in the right way, volunteer surveys can be a low-cost, effective way to show results.
They can also help you build a data-driven case statement for funding.
They can also help you establish solid benchmarks and track real progress for grant reports. The evidence you gather can be the difference between merely describing change and proving it.
But, you need to know what to do with the information you collect.

In this course, we will demystify data analysis and give you an easy-to-follow process
to discover what your results are really telling you.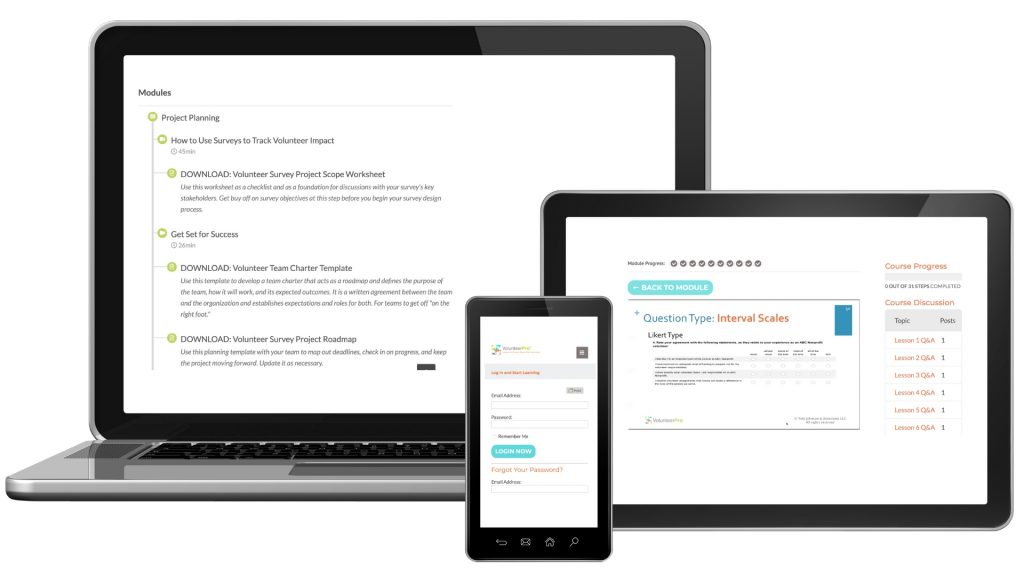 The Complete Package – How This Online Course is Different
Standard webinars offer an introduction to a topic. This course is very different.
It allows you to dive deep.  
This course was built with rapid implementation in mind. We offer a unique, condensed learning experience through self-paced lessons, live coaching, project tasks, and teamwork.
Our goal is that you will leave the course with a finalized survey questionnaire and a solid action plan for implementation.
Immediate access to all content, once you register and the course opens.

13 step-by-step video lessons that walk you through road-tested system

14 time-saving worksheets, cheat sheets, tip sheets, and templates

A walk through of a highly-successful real world online volunteer survey 
Weekly Q&A calls to speak directly with your instructor and fellow students 

A place to ask questions in the moment from right inside the course

Short "open book" quizzes to help review and reinforce your learning

A completion certificate (worth 4.0 toward your CVA renewal)
A BONUS Mini-Course – Expand Your Volunteer Feedback Systems + Feedback System Planning Worksheet
A Smart Investment
Taking the time to develop a highly engaging volunteer survey is a no brainer.  
Help your organization …
Gain research-based insights that are practical and implementable

Collect information directly from volunteers about what they need to be successful

Collect solid proof of impact for grant reports and funding appeals

Take your organization to the next level of impact and outcomes management

Assess the impact of volunteer training and other initiatives with pre-and post assessments

Develop clear recruitment and marketing messages that resonate with your audience

Build a portfolio of skills and principles that can be used throughout the organization to track impact
What's more, the investigative research skills you build can be transferred to other areas of your nonprofit — client outcomes, employee engagement, community partner relationships, and more.
If volunteers are essential to your mission,
doesn't it make sense to know what they think?
Make the Most of the Next Generation
of Volunteer Talent
Making key management decisions based on assumptions rather than hard data is a recipe for failure. In our busy nonprofits, we simply don't have the time to waste. So, stop spinning your wheels.
Volunteer surveys can help you make informed, data-driven management decisions that help you engage more volunteers, improve their experiences, and keep them coming back. This course will help you confidently and strategically focus on your next big moves without the guesswork.
Is This Course Right for Me?
Wondering if you need to be a math geek to find success?  Absolutely not.  We will help you brush up on the basic analytics found in survey reports and go step-by-step to make sure you understand all phases of the survey data analysis process. Plus, you'll get tools that do the math for you, saving you time and worry.
Worried about how you'll fit this course into your busy schedule? Our course lessons are presented in flexible segments, so you can tackle them in short bursts or work through an entire module in one sitting. It's up to you.
YOU ARE IN THE
RIGHT PLACE IF

…
You are required to survey volunteers regularly or your organization sees the value in gaining this essential feedback

You can devote 3-4 hours a week for four weeks to create and ship a volunteer survey (or get it completely ready for a future date you choose)

You are willing to set aside an appointment (or two) with yourself each week to complete your coursework

You are ready to become the "go to" expert at your agency when it comes to creating surveys and analyzing data
Volunteer Surveys for Insight & Impact
– The Complete Course
Full Program Details
Our goal is that you leave the course with a plan and a product for distribution that measures your most important levers of success.
Here's how we make it happen.
MODULE 1: Project Planning
In this module, you will learn the different ways you can use volunteer surveys to benefit your organization and set the foundation for project success. There's no need to spin your wheels — you'll have confidence you've honed in on generating real information with real value for your nonprofit.
In this lesson, you will learn how to …
set up systems to measure the true impact of the volunteer effort

employ surveys to win grants and document real results for funders and donors

quickly assess the current state of volunteer-staff relations

set up clear research objectives that ensure you get the data you need

choose the optimal touch points for gathering volunteer feedback
In this lesson, you will learn how to …
Map out the key phases of a survey research project

estimate reasonable time frames to complete key milestones

involve volunteers in a variety of roles to support the project

set up your team for accountability and project success
MODULE 2: Questionnaire Design
In this module, you'll get all the details you need to ask the right questions in the right way to get you reliable, meaningful, and action-oriented response data you can put to use immediately.
In this lesson, you will learn how to …
follow ethical guidelines for survey research with confidence

perform a data scrub to protect respondent identities

avoid spurious correlations and false causations
In this lesson, you will learn how to …
employ three basic question types to gather complete information

develop a library of issues and attributes as the foundation of your question set

align questions with scholarly research findings to generate actionable info

find examples of road-tested questions you might include in your survey
In this lesson, you will learn how to …
mix it up with a variety of questions that keep volunteers interested

select the right question types and understand the limitations of each

design a Likert-type scale that doesn't skew your data

write and configure questions the right way so that they avoid errors
In this lesson, you will learn how to …
get more responses from volunteers for more reliable results

create anticipation and excitement in volunteers for the survey

use progress reports to keep the momentum going
In this lesson, you will learn how to …
reduce the negative impact of four common survey biases

use question branching to reduce respondent error
In this lesson, you will learn how to …
incorporate user-friendly design in your online survey

group question sets together for easier user navigation
MODULE 3: Analyze Data
In this module, you will learn a step-by-step process to diagnose your organization's challenge and bring actionable info to light to inform policies and planning. Bring your past data to the table, and we can take another look at what it might be telling you.
In this lesson, you will learn how to …
Determine whether you have collected enough responses

quickly determine the reliability of your survey results

Confirm satisfaction ratings and assess loyalty using the net promoter score
In this lesson, you will learn how to …
use a step-by-step process to get more from your qualitative data

code open-ended comments so they aren't so hard to manage
In this lesson, you will learn how to …
look for significant results by focusing on 8 key areas

compile simple descriptive statistics that tell your story

define basic statistical terms to others with confidence

compare response sets for two questions using cross tabulation
MODULE 4: Communicate Results
The only reason to invest the time in conducting a survey is to bring about improvements that can boost your results. So, we included a full module on how to communicate your results with key stakeholders. You'll need by in for change, and we'll show you how to get it.
In this lesson, you will learn how to …
design charts and graphs that everyone can immediately understand

spice up your report by adding the volunteer voice throughout

access free or low-cost tools to create infographics
In this lesson, you will learn how to …
identify when more discovery may be needed

write a final report that gets read

deepen engagement with volunteers when you report out

build a case for resources or support based on hard data

use top-shelf negotiation techniques to build buy-in for action
Here's How Much Time You'll Need
We recommend between 3-4 hours per week to watch the course content at your own pace, complete your growth assignments, and engage with your peers and Tobi during our weekly Q&A "office hours" calls.
Naturally, the more focus and dedication you put into this course, the more you'll get out of it.  Our goal is that you have a finalized survey questionnaire ready to go at the end of the course and that you are able to gain deeper insight into your most recent survey data set or get yourself set up to do get more value out of your first survey.
If you miss a week — no worries. You can return and get caught up when the timing works for you.
Modernize Your Volunteer Engagement Practices.
Back Them Up With Actionable Data.
What would it be worth to your organization if …
In just four weeks, you had an asset that could help you prove impact and raise more money

You could DIY your survey with confidence and avoid expensive outsourcing

You had 100% confidence in you were on the right track when it comes to supporting volunteers

You generated substantial and sophisticate data for leadership decision making

You could increase the "volunteer impact literacy" of agency employees

You had an increased ability to hold teams accountable in ways that matter
We invite you to make these goals a reality.
Our training is best in class. But don't take our word for it.
Here's what our students have to say …
"Fantastic experience – loads of ideas to action and value for investment."
"Tobi explains things in a relatable, down-to-earth way. My team coordinates around 1000 volunteers in a non-profit hospice and these webinars are so helpful!"
"I love these webinars because they always connect the VM mechanics to the many deeper psychological layers that promote genuine cultivation efforts. Tobi gleefully admits a fascination with neuroscience and the applications to what we do as volunteer managers are SO insightful. This is the way that my brain works as well, so the content resonates hugely with me and my way of doing things. Love love love all of this!"
"Some amazing ideas which make so much sense! Realising that we need to be much more joined up on our emails to volunteers!!!"
"Love the downloadable hand outs – so helpful, love the charts!"
"All of your webinars are well-researched and magnificent. And I'm already a member of VolPro!"
"I have already put scheduling uninterrupted time to use. It was amazing. I actually completed 2 projects in 1/2 the time it would normally have taken me."
Frequently Asked Questions
When does the course start and finish?
The course runs October 13 – November 9, 2018.  Enrollments is now closed for 2018, so stay tuned for new dates in 2019.
It takes about one month to complete the course. There are 13 videos totaling over seven hours of content. Most videos are 30-40 minutes long, with the shortest around 15 minutes and the longest about 45 minutes.
When will the live Q&A Office Hours take place?
We host live video conference calls every Friday from 1-2pm Eastern/10-11am Pacific for the first four weeks of the course.  They are also recorded for those who may miss one.
How long do I have access to the course?
Once you are enrolled, you have ongoing access for a full year. The lessons are self-paced so you can take as long as you need to complete them. We also check the course frequently for new questions posted by students and will respond quickly.
Do you offer group or team discounts?
The course registration fee covers access for one person who has an individual login associated with their email. We offer bulk discounts for teams of over 6 people. Contact Tobi at tobi@volpro.net

 for more details.
What equipment will I need for  the course?
All you need a computer with internet access and an email account. To make the most of our weekly video Q&A calls it helps to have an enabled video camera on your computer or phone, but you can also participate via audio only. Also, we highly recommend you use an online survey software platform to design and distribute your survey. We can advise you on which make the most sense for your organization.
What if I am unhappy with the course?
We offer a 30-day money back guarantee. If you are unhappy with the course for any reason, let us know and we will refund your payment within 30 days. We would appreciate notification within 30 days of the course start date.
What do I do if I need help?
If you have a question related to this course, email Tobi at tobi@volpro.net

. Thanks!
What methods of payment do you accept?
You can register securely online with Visa, MasterCard, American Express, and PayPal.  You can also purchase by check, but we must receive payment before the course begins. Email Tobi at tobi@volpro.net to get an invoice.
Who Teaches the Volunteer Surveys for Insight & Impact Course?
Tobi Johnson, MA, CVA is the president of Tobi Johnson & Associates LLC and the founder of VolunteerPro. She is an internationally-recognized speaker, trainer, and author in the field of volunteer engagement. Her mission is to help nonprofits and public sector organizations build high-impact volunteer strategies that boost the entire organization.
With decades of direct "boots-on-the-ground" experience, Tobi has launched audience research projects and built performance management systems for her own programs and her consulting clients. Course participants will be able to tap this wisdom directly during weekly Q&A "office hours" calls to get direct feedback from Tobi — and their fellow students.  Our goal is to remove any obstacles and keep you moving forward.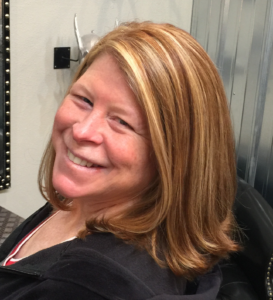 Got Questions?
We're happy to walk you through what's included and give you an honest answer as to whether this course makes sense for you.
Contact Tobi Johnson at tobi@volpro.net to discuss your needs.