Our Top 10 Volunteer Management Blog Posts of 2019
In case you missed them, we've assembled our most popular volunteer management blog posts of the past year into one tidy list.  These are the pages that were most visited by readers and represent some of your favorite topics.   
Enjoy! 
#1: This is How to Write the Perfect Volunteer Thank You Letter
Volunteer coordinators are always looking for the perfect way to say thank you to their volunteers. We're on a constant search to adequately express our gratitude, so we turn to thanking volunteers through special gifts, plaques, or recognition dinners.  
But what if I told you that the absolute best way to show appreciation is through a heartfelt volunteer thank you letter? 
#2: 5 Unappreciated Reasons Why Volunteers Quit
If you're plagued by volunteer retention issues — or want to encourage deeper volunteer engagement — it helps to know what the research says about why volunteers quit. You may think you understand why a volunteer quit, but they usually don't tell us directly.  
Giving critical feedback is difficult. Most people won't come right out and say you interrupted them one too many times or they didn't feel accepted by paid staff members. It's much easier for a volunteer to blame it on external circumstances like lack of time or family responsibility. 
#
3
:
How to Write Volunteer Surveys for Big Impact
If you're like most nonprofits, you probably send out annual volunteer surveys to gauge satisfaction. You may get a small number of responses, not every volunteer participates, and you wonder what you're missing.  
You may be able to report volunteer satisfaction levels to leadership — maybe even a few ideas for program improvements. But, you're far from able to produce hard data about how volunteers impact your bottom line — your organization's mission. You may not even know where to start. 
#
4
:
How to Recruit Volunteers Online with Powerful Calls to Action
Most volunteer managers know how to recruit volunteers online, but many are leaving talent on the table by not encouraging interested visitors to take the next step toward joining. 
The good news is that there are specific, proven things you can do to quickly level up how you are communicating with future volunteers online.   
Calls to action — or CTAs — are the single most important piece of content you can place on your website or landing page to encourage action. As such, you want to be sure your CTA is as optimized as possible. The best way to do that is to work with human nature, not against it. 
#
5
:
All You Need to Know for Successful Volunteer Leadership Development
We've all heard the term natural-born leader­, but research suggests only one-third of leadership traits are genetic. This is good news for volunteer managers looking to harness volunteer passion to lead projects and move your nonprofit forward. 
While most leadership skills are learned gradually through life, you can accelerate that learning curve by implementing volunteer leadership development. With almost 70% of capacity to work with, it's time to start identifying those potential volunteer leaders today! 
#
6
:
How to Recruit Volunteers Using Power Words
Looking for new ways to recruit volunteers? Look no further than your word processing software. To pump up the effectiveness of your written appeals, use the secret weapon marketing copywriters have known about for years — power words. 
Words spark emotions, and emotions drive behavior. So, by using power words you can pack more punch into your recruitment ads. You may just inspire more of your audience to act. 
#
7
:
How to Create your Volunteer Program Budget
It's always surprising how many volunteer managers either don't have a dedicated volunteer program budget or haven't seen it. In fact, in our 2019 Volunteer Management Progress Report, we found that 23% of volunteer managers don't know their program budget, and 35% are working with a volunteer budget of less than $5,000. Do you fall into either of these categories? 
Not having a say in your fiscal future puts you at a major disadvantage. Even if you don't have the authority to approve expenditures, you should take an active part in the financial planning process. 
Your input and insight as a volunteer professional are valuable and when not included in the conversation, you risk perpetuating the common misconception that because volunteer labor is free, volunteer support is also without cost. 
#
8
: 
How to Write Better Volunteer Recruitment Messaging
As a volunteer coordinator, chances are you didn't get into your profession because you wanted to do marketing. And yet, as you scan your project and the volunteer needs your organization has, you find yourself recruiting, recruiting, recruiting. 
We feel you. Volunteer recruitment can seem like a never-ending struggle. It's one of those things that will always be a part of a volunteer coordinator's role. But, with some basic marketing practice thrown it, volunteer recruitment doesn't have to be all drudge – it can actually be fun! 
#
9
:
Teen Volunteering: How to Actually Engage Young People
There's a lot to like about teen volunteering, and since Global Youth Service Day was last weekend, now's a great time to explore how to engage more youth in service. With a little bit of effort, everyone can win. 
Nonprofits can benefit from the enthusiasm of teenagers, their energy and ideas. By engaging youth in service, they also help grow the next generation of philanthropists and foster civically engaged communities. 
#
10
:
Boost Volunteer Commitment Without All the Nagging
Lack of volunteer commitment and follow–through was a common pain point we heard from respondents in our Volunteer Management Progress Report survey. 
For many, it feels like finding dependable volunteers is an uphill battle that's getting worse. But, without committed volunteers showing up as planned, how can you get the work done and meet your goals? 
The good news is there's an answer. You can do one thing to build in back up for no-shows, increase mutual volunteer accountability, and focus on your key outcomes. 
Achieve it all by building volunteer teams. 
Well, that's a wrap for 2019! 
We're looking forward to sharing new and fresh ideas in the new decade with some extra focus on using technology to attract and sustain volunteer engagement.   
It's a new world and volunteer organizations need to keep pace.  We're excited about the possibilities and look forward to supporting you every step of the way. 
Here's to your best year yet!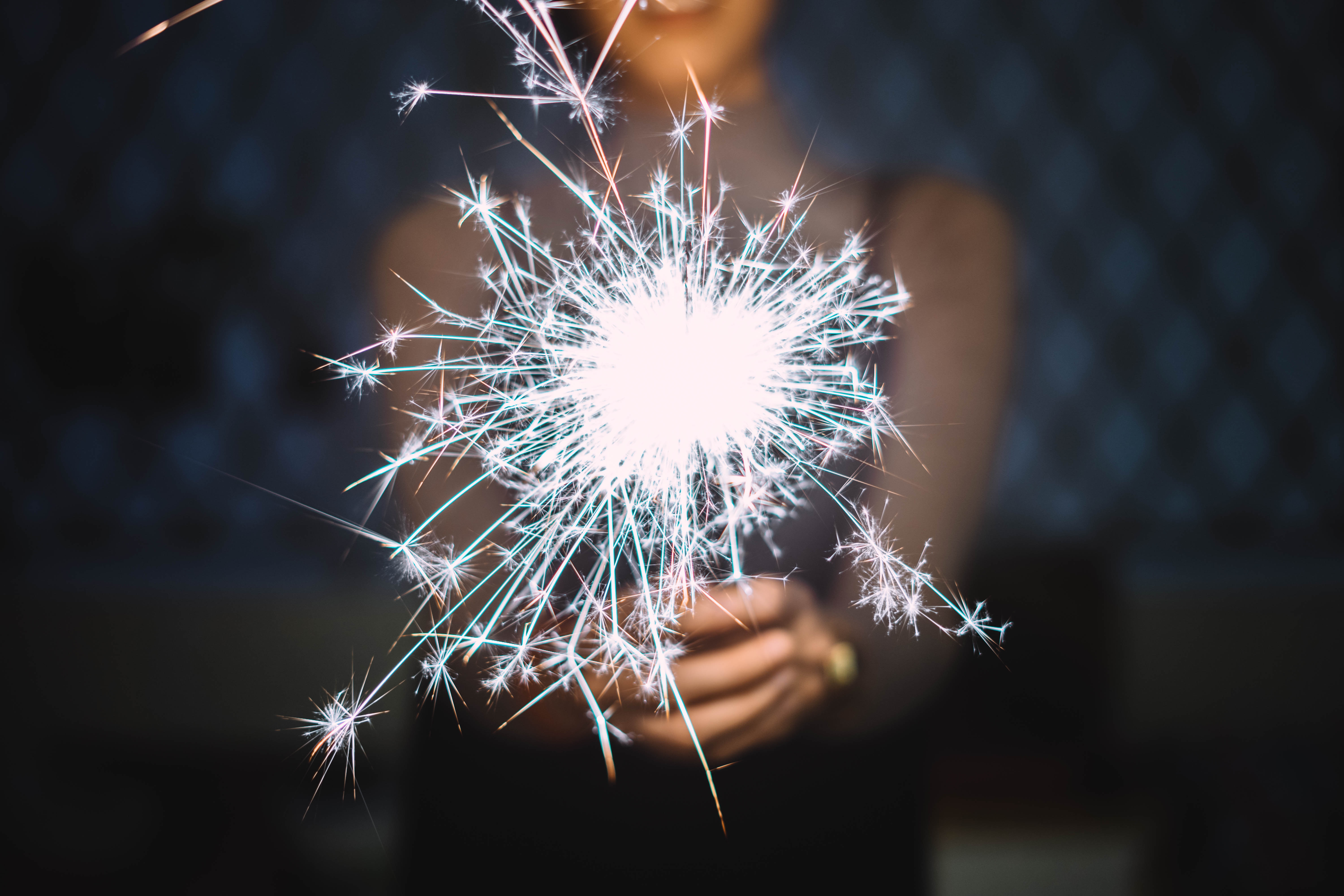 Want to Stay Up to Date on our
Volunteer
Management Blog Posts in 2020?
Subscribe to our free weekly ProNews newsletter and get regular alerts when we release fresh ideas and new content!