Use Promo Code: WINTERSALE

(all caps) at checkout
Become the organization your community
can't wait to champion!
WHAT IF …
You had a steady stream of superstar volunteers eager to support your cause

Volunteers were more ready than ever to take on vital leadership roles

You felt more in control of your volunteer capacity & expected results

You could confidently track the impact of volunteers in clear, certain terms

You had the resources (human and cash) to keep going & growing
Transform Your Volunteer Strategy With Our Expert Support
Stop Searching & Start Getting Traction
Our calendar is packed with essential skills nonprofits must master.
We focus on four key volunteer engagement themes throughout the year:
Recruitment – Find the right volunteers with passion and commitment to your cause using today's technology
Training – Design and deliver training that sticks via a variety of evidence-based media and methods volunteers will love
Experience – Deliver an exceptional volunteer experience that inspires leadership and keeps them coming back
Impact – Track meaningful, mission-driven outcomes that make the investment in volunteer capacity building worth it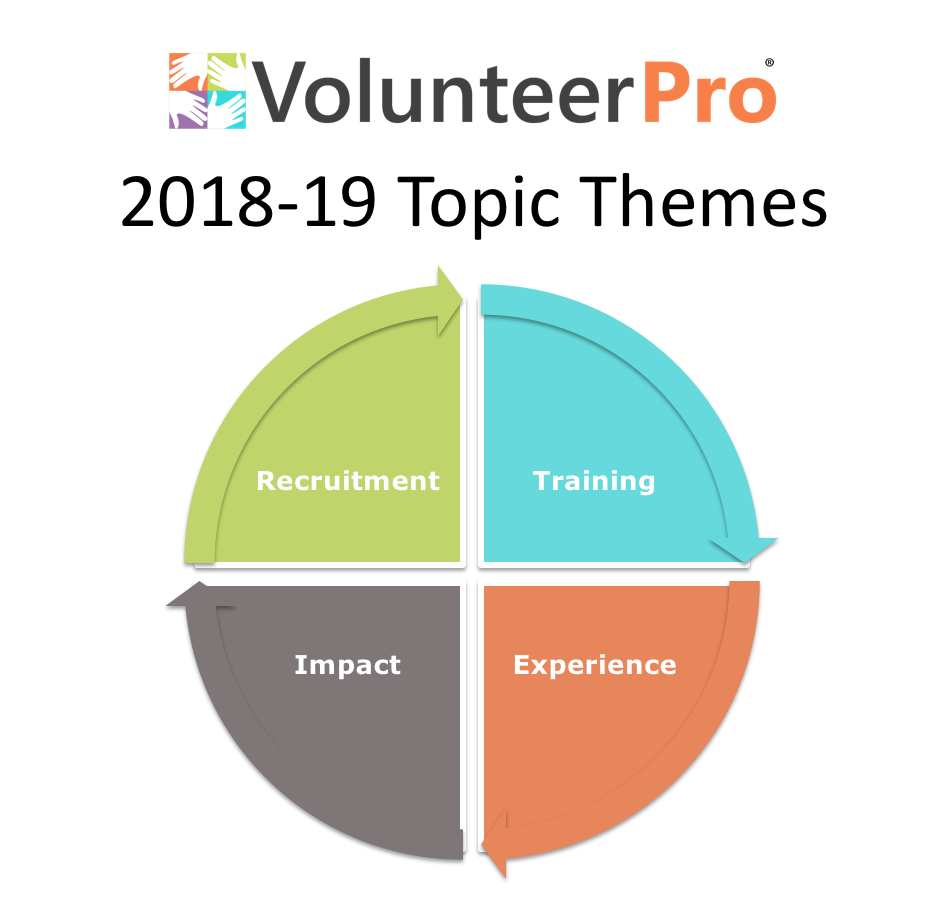 Membership IS




For You If …
You are confident in the value of your cause & know volunteers make a real difference

You are committed to action now that will save you time later

You are willing to put in the work needed across your agency to realize success

You are poised to take your volunteer strategy to the next level
Membership
IS NOT
For You If …
You are looking for a miracle that magically produces volunteers

You know all you need to know about building volunteer strategy that gets results

You have enough volunteers to sustain your mission for the next three years

You aren't willing to make the changes needed to scale successfully
More Program Development than Professional Development
One-off webinars are great for casual learning, but they don't help you transform your program.
Learn a system takes you through the entire volunteer engagement lifecycle from first touch to departure.
We teach the essential skills to engage today's volunteers and keep them coming back.
AND, we provide enthusiastic coaching, support, and feedback as you try out new tactics.
Individual Membership Pricing
Kick start your best year ever today!
Annual Membership:  $599 — Now $499  

Get $100 OFF
6-month Membership:  $329 —  Now $289  

Get $40 OFF
Use Promo Code WINTERSALE at checkout to get your discount.
Quarterly
$
229
per person, each quarter
6-Month
$
329
per person, every 6-months
BEST VALUE - Annual
$
599
per person, each year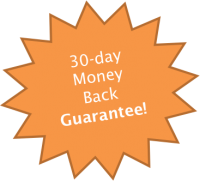 30-day money-back guarantee.  If for any reason, you don't love your membership,
we'll refund your money.  No questions asked.
What's involved?
Check out our Terms of Service HERE.
What people are saying about VolunteerPro …
"I'm a big proponent of research to validate our profession. I love that VolunteerPro doesn't present subjective opinions or fluff. The resources are pragmatic things we can use, presented in a way that is fascinating and thought-provoking."
"I recently received my Volunteer Management Certification from our local college.  During the 2 year course – I noticed a good amount of the information that was utilized as course material was rather dated.  As a result – I went looking for more current information and on that journey found VolunteerPro.

I signed up for several webinars last year and found them be up to date, extremely beneficial and job-related.   Because of the cost – I had to choose carefully which webinars to join.  This year I argued that I could take in ALL of the webinars and enjoy the other benefits of VolunteerPro as well to sell my boss on the cost to become a member."
"Thanks again for the work that you're doing for our profession and especially for those of us who are immersed in the day-to-day of getting it all done. You not only teach creating a welcoming environment, you model the behavior beautifully."
"Wow, Tobi, thank you. I had not realized the value of support I was getting into. I follow Volunteer Coordinators on LinkedIn and saw your post today. I sort of "stumbled" in joining because of what I saw. Very happy I did."
"I manage several hundred volunteers. Thankfully there are many different kinds, interns or long term, high school students short term and some that come back every year. This was the first time I let my management duties get so out of control then this webinar made me take a good look and realize I do a lot of things and now I am going to rework my volunteer process so it's not so out of hand. I found this webinar a good way to look at myself and better develop my management skills to make it all work. Thank You for bringing this to my attention through your webinar. It was well done and, informative and makes you step back and take a look. Thanks for the recharge of my batteries."
"I am a VolunteerPro member because the topics are timely and so relevant to my work. I am a 'department of one,' so it is wonderful to get professional support from other VolunteerPro members and staff. We all speak the same language and understand what managing volunteers is all about. Plus, my membership offers much better content than I could get at any conference, which we can't afford anyway."
"All of the content is incredibly useful to me in my daily work. It is pragmatic and very relevant. Since we are pursuing Service Enterprise certification, I feel that I have all the best tools at my disposal to shepherd us with confidence in this process."
"I feel like I've found a village of like-minded people, where there are no dumb questions or comments. Everyone (especially Tobi) is willing to share in order that all volunteers have the best experience possible."
"VolunteerPro resources relating to volunteer screening, interviewing, discipline, policies and procedures (all the legal stuff) have been extremely helpful."
"VolunteerPro provides an incredible community to bounce ideas off of, share experience, and sympathize with the challenges and successes that come from managing volunteers."
"The VolunteerPro forum community is responsive to questions and has helped me gain additional perspectives when developing new programs."
"VolunteerPro has helped me connect with and gain support from other professionals in the non-profit world and in particular with other professionals working in volunteer coordination and volunteer management."
"The webinars got me hooked three years ago and is why I became a member. I stayed a member because of the webinars, the handouts and the freeby tools last holiday time and this year too. So helpful to a new volunteer coordinator."
Want VolunteerPro Memberships for Your Group?
We offer deep discounts on memberships for associations, organizations, and teams who want to purchase more than one individual membership.
Contact Tobi at tobi@volpro.net to discuss your needs.
Need to Get Your Boss's Approval?
DOWNLOAD our two-page prospectus about Why Invest in VolunteerPro Membership? to help make your case.  We're confident your membership will bring rewards to your entire organization at a fraction of the cost of conference fees, travel for training, or private coaching and consulting.
About Tobi Johnson
Tobi is an international speaker, author, and thought leader and the founder of VolunteerPro and Tobi Johnson & Associates. She is known for her warm, forward-thinking, no-nonsense views on the world of nonprofits and volunteer engagement.  She has worked at nearly every level of charities and government programs from intern to director-level.  She has built and renovated many successful programs and shares her best practices and advice, gained from decades in the trenches, during VolunteerPro webinars and coaching calls.
Tobi has compassion for the challenges leaders of volunteers face because she has experienced them herself.  She has built and renovated many successful programs and openly shares her best practices and advice during VolunteerPro webinars and coaching calls.
To help leaders of volunteers better advocate for themselves and our field, Tobi launched the Volunteer Management Progress Report, a global state-of-the-industry survey in 2015.  Each year, over 1,000 volunteer management professionals from multiple countries participate in the study.
Tobi also wrote Chapter 1 of Volunteer Engagement 2.0: Ideas and Insights for Transforming Volunteer Programs in a Changing World, published by Jossey-Bass in 2015.
For more on Tobi, read her full bio HERE.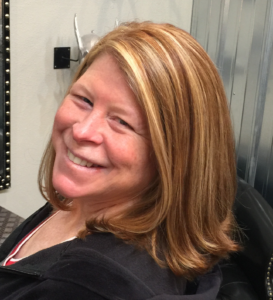 Got Questions?
We're happy to walk you through what's included and give you an honest answer as to whether membership makes sense for you.
Contact Tobi Johnson at tobi@volpro.net or 206.799.9038 to discuss your needs.