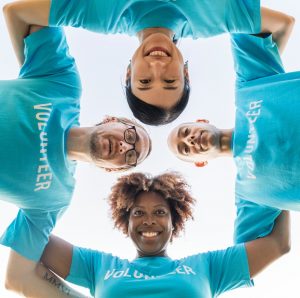 [FREE VolunteerPro Masterclass] How to Boost Volunteer Impact with 4 Powerful Pillars
Thursday, January 10, 2019, 1:00-2:00pm EST/10:00-11:00am PST (60 minutes)
Wish you had a steady stream of volunteers eager to support your cause?
Ready to feel more in control of your volunteer capacity & results?
Longing for the resources to keep going & growing?
Then, you are not alone.
Learn four essential strategies your nonprofit needs to successfully engage and retain volunteers. Bring your boss — great for executive directors and volunteer coordinators alike.
Volunteers are mission critical on so many levels. They bring special skills, are trusted service delivery partners, and can extend your connections with diverse communities far beyond your agency's doors.  They are also key financial contributors, donating twice as often and at ten times the amount of non-volunteers.
But, nonprofits around the world are struggling to keep volunteers actively engaged. We can change that.
In this masterclass, you'll learn how to develop a purposeful and modern model for volunteer involvement using four key program pillars. You'll walk away with a clear picture of where to invest staff effort and what "old school" tactics you can leave behind.
How to drive engagement throughout the volunteer lifecycle

Where to focus efforts for evidence-based retention

Four essential volunteer program strategies every nonprofit should have in place
+ Get These BONUS Materials
Volunteer Engagement Cycle Worksheet

Quick Agency Self Assessment Tip Sheet
Tobi Johnson is president and founder of VolunteerPro | Tobi Johnson & Associates and is an international speaker and expert in the field of volunteerism. With over 30 years direct experience, Tobi focuses exclusively on training and consulting with nonprofits to strengthen their volunteer strategy.