We've been talking a lot about work-life balance and time management for volunteer managers lately. Our goal is to see volunteerism grow and improve the world. We know that can only happen when leaders of volunteers are supported and uplifted to do their best work. Some of that means encouraging each other to take control of the stress in our work life. Then again, some factors that keep you off-balance and unproductive are beyond your control.
So, today we want to talk about what to do when you're pushed too far and are edging into (or have already reached) burnout. For mission-centric people, these can be dark days where the work no longer seems to matter, and the joy is gone.
Unfortunately, it's common in our field. This is why we need to make it a point, amongst volunteer managers, to hold burnout at bay. This work is so vital to our communities and our missions and if the very people who make volunteerism magic are wiped out, we're all in trouble.
Let's take steps, for our volunteers, the missions we serve, and for ourselves, to make burnout a thing of the past. Here are just a few suggestions just for volunteer managers.
1. Take your time off
Vacation always seems to be at the top of all self-care lists, and for good reason. A stretch of days where you truly unplug has numerous mental and physical health benefits that can help lower your overall stress level.
But what about when you can't tak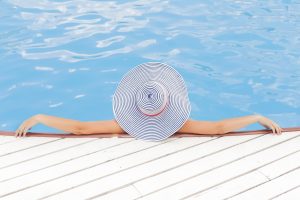 e a vacation?
We need to hold sacred all "off" hours, regardless of where they are spent or how many involve a cool drink and a beach chair. Find the boundaries of your work life and hold them tight.
At the same time, when you love your work, it can be difficult to know exactly where to place those boundaries. What if you also set some "off" time at work? What if you carved out just a half day a month to dive into the pile of interesting articles you've saved but never find time to read?
What if you could schedule the time to pause and reflect on your work in an effort to improve it? In our go-go-go world, this may seem counterproductive, but conversely, there is nothing more productivity-sapping than you being miserable and burnt out.
2. Find a community
The feeling of isolation is a major contributor to burnout. It's one thing to feel overworked. It's another thing entirely to feel that way and feel alone.
Community may be something your work team builds or it may be something you find with others who do similar type work. As social beings, it's deeply important to our wellbeing that we "find our people," especially when faced with challenging situations.
If you are a "department of one" or have trouble building community with your co-workers, consider finding an online community.
Wherever you find them, make sure these are the people who will help you travel through frustrations and challenges, celebrate your wins and commiserate your disappointments. And make sure that they will be honest with you when you start to show signs of burnout.
We don't just build community because it's fun. We build it because it's vital to our well-being and growth.
3. Take charge of efficiency
Your work style may be a cause for some of your stress. We all have points of inefficiency in our days. Sometimes, though, we don't even know how much more efficient we could be.
One way to boost efficiency is to create redundancies that can be replicated with little-to-no effort on your part. Don't rewrite the same volunteer check-in email – write one good one and make minor adjustments for each volunteer. Don't hunt for documents and policies every time you need to make a new volunteer training manual. Take the time to organize your stuff and shave tons of time off this task.
Seek out tools that make your life easier. Why waste your time creating a volunteer intake form when there are great templates out there from experienced pros? Make a point to find and incorporate proven tools and templates. Not only will they save you the time of creating them yourself, they are likely better than what you'd create on your own.
4. Become a VolunteerPro Member
One of the things we're most proud of is our vibrant and energized network of members. They aren't immune to burnout, but they are keeping it at bay with constant access to inspired knowledge, a community of like-minded volunteer professionals, and a vault of field-tested tools and templates.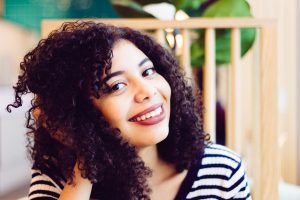 Every day we get to hear from members about the successes they've had by implementing techniques or ideas generated from VolunteerPro trainings or the knowledge of our community. Seeing these program transformations is our greatest joy and the one thing we wish for all volunteer managers.
Too often we see volunteer managers spinning their wheels and digging themselves deeper into a state of burnout. In a world that, more than ever, needs the magic of volunteers, we like nothing more than to help volunteer managers like you to jump out of those ruts and to accelerate toward a happy, healthy state of productivity and growth.
VolunteerPro Membership is Your Solution!
VolunteerPro is the only online learning community and master-level library for managers of volunteers. Membership includes full access to VolunteerPro's ready-made templates, volumes of professional articles and webinars, and time-saving tools for today's volunteer managers.
We know that your program and your work do not always get the respect they deserve.
Our members regularly cite increased buy-in and understanding of volunteer value after gaining the tools and education to build a powerhouse volunteer program.
Gain the respect you and your program deserve with a VolunteerPro membership!