Volunteer Management Training: Live [WEBINARS]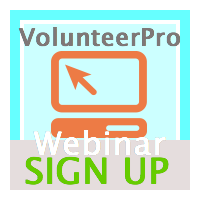 VolunteerPro volunteer management training is led by author and expert, Tobi Johnson, MA, CVA, and friends, who offer new ideas and solid advice on how to create an environment that keeps volunteers productive and coming back for more.
Can't Attend Live? Watch the Recording When It's Convenient for You
Each registrant will get a recording of the webinar, the presentation slides, and at least one tool that can be used right away to convert learning into action.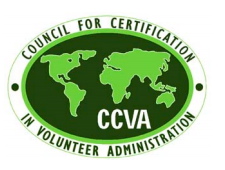 We've got you covered!  Webinar participants can earn 1.0 PDU for each live webinar – we will send you verification of participation upon request.
All Webinars, except Charity HowTo [Intensives], are FREE for VolunteerPro Members
In addition to all volunteer management training [Webinars], members can attend exclusive, members-only [Live Chats] online with presenters immediately following each webinar.  They also get 24-7 access to our vast library of nearly 40 previously recorded webinars and over 120 instantly downloadable resources.  Learn more about membership here.
APRIL
MAY
Project Management 101 for Volunteer Coordinators & Teams: Core Skills for Working Smarter Not Harder

Tuesday, May 9, 3:00PM – 4:00PM EST/12:00PM – 1:00PM PST, plus 30 minute member-only [Live Chat] immediately following the webinar

Join us and learn the fundamentals of project planning and execution so that you and your team can take responsibility for finishing projects, small and large, on time with less hassle.

Webinar Registration:  

Free for VolunteerPro members  |  Join VolunteerPro 
Corporate Volunteer Sponsorships: How to Negotiate Win-Win Partnerships Like a Pro

Wednesday, May 24, 3:00PM – 4:00PM EST/12:00PM – 1:00PM PST, plus 30 minute member-only [Live Chat] immediately following the webinar

Join us and learn how to find and develop effective, mutually-beneficial relationships with business partners for event sponsorships and employee volunteer projects.

Webinar Registration:  

Free for VolunteerPro members  |  Join VolunteerPro
JUNE
Growing Your Volunteer Program: How to Assess Your Agency's Needs & Set a Plan for Expansion

Thursday, June 1, 1:00PM – 2:00PM EST/10:00AM – 11:00AM PST, plus 30 minute member-only [Live Chat] immediately following the webinar

Join us and learn how to assess organizational needs and develop a volunteer operations plan with goals and objectives that staff at all levels can get behind and support.

Webinar Registration:  

Free for VolunteerPro members  |  Join VolunteerPro 
Internal Advocacy: How to Build Staff Respect for Volunteers & Volunteer Services

Tuesday, June 13, 3:00PM – 4:00PM EST/12:00PM – 1:00PM PST, plus 30 minute member-only [Live Chat] immediately following the webinar

Join us and learn how to get buy-in from co-workers for volunteer services and community involvement in a way that elevates and inspires everyone.

Webinar Registration:  

Free for VolunteerPro members  |  Join VolunteerPro