VolunteerPro Membership Community:
Professional Development for Volunteer Managers
All the training, resources, and accountability you need
to take your organization to the next level!
All in One Place. Live + On-Demand. New Content Every Month.
What's your vision for the future? 
Robust community support for your projects?
Inspired volunteer leadership & ownership for outcomes?
Solving specific mission delivery problems?
Maintaining adequate funding?
Getting buy-in from all levels of your agency?
Your passion for change and our training and resources can help you with these goals and much more.
You know that volunteers are neither free, cheap, nor easy. Today's volunteers require today's tactics.
You need to be at the top of your game, both as a manager and a leader.
What's it like inside the VolunteerPro community?

TWO LIVE SKILL BUILDING WEBINARS EACH MONTH
Watch live or stream on-demand when it's convenient for you from any device and as many times as you like.  All webinars are recorded and posted in the community within 24 hours.

MEMBERS-ONLY LIVE Q&A CHATS
After each webinar, join us online to ask questions, get feedback on an idea, offer suggestions, and get to know your community in a relaxed and supportive space. You'll never feel like you're working in isolation.

EXCLUSIVE 'ALWAYS GROWING' TRAINING LIBRARY OF OVER 200 RESOURCES & RECORDINGS
Easily search and find webinar recordings, training slides, live chat transcripts, and useful tools and templates that cover a wide range of volunteer management topics. Our resources help convert learning into action.

PRIVATE MEMBERS-ONLY COMMUNITY FORUM
Communicate with fellow volunteer professionals in our online community of practice. Our members represent a wide range of experience levels, organization types, and causes. All are passionate about the power of volunteers.

EXCLUSIVE INVITATIONS TO OUR IN-PERSON MEET UPS
When we travel, we organize casual in-person events. Last year, we hosted an exclusive breakfast for members and friends at the National Conference on Volunteering and Service (US). It's a great way to get to know one another offline.

20% OFF FUTURE ONLINE COURSES FOR YOU AND YOUR CO-WORKERS
In 2017, we're planning future self-directed courses in the areas that are most important to leaders of volunteers and volunteer-involving organizations. You'll get early VIP access, and everyone in your organization will save, too.


Want more details?  Check out our FAQ page.
We know you're crazy busy …

That's why we started VolunteerPro. We offer tools and volunteer management training that give you a jump start on success, focusing your energy on what matters, so you don't waste your time and can make an impact quickly.

Stop fumbling around to find approaches that work

Stop reinventing a broken wheel

Stop second-guessing what the research says

Start leading the way to success!

Whether you coordinate volunteers at a nonprofit, government agency, congregation, or private company, we know your work is as challenging as it is rewarding. It's time you got the support you need from people who have been where you are now.
Live & on-demand webinars: Topics we cover
Don't miss your chance to up your game.   Our training will help you to get the respect, resources, and results you're looking for.

Below are just a few of the nearly 40 recorded webinars you can find in the community right now:
Risk Management: Assessment and Prioritization
Buy-In: Preparing Staff to Work with Volunteers Effectively & Enthusiastically
Volunteering and Employment Law: What You Need to Know
Brain-based Volunteer Recruitment
Beyond PowerPoint: Creative Volunteer Training Activities That Boost Interaction, Inspiration & Learning
Write Volunteer Recruitment Ads That Get Clicks
Developing Your Volunteers as Leaders
The Reluctant Supervisor: How to Coach Volunteers & Feel Good About It!
Cultivating Commitment: Research-based Volunteer Retention Tactics
Count What Matters: How to Develop Smart Outcome Metrics for Volunteer Programs
Boost Your Volunteer Retention With Volunteer Satisfaction Surveys
What are you waiting for? Join today!
Choose from our 3 easy payment options.
You don't have to worry about losing access.  Your VolunteerPro membership will renew automatically at the end of your membership period unless you tell us you'd like to cancel.  We'll remind you when it gets close.
We will remind you when it gets close.
What People Are Saying: Pro-Level Professional Development

 

 


What's your vision for volunteerism?
What's it worth to achieve that vision?
Improvement requires investment.
Your volunteer strategy, combined with VolunteerPro membership training and resources,
can help you reach goals that benefit everyone
– you, your volunteers, your program, and your organization.



For Your Boss:  Our Business Case for Membership
We're confident our mix of volunteer management training, resources, and a community of practice can make a difference.
CLICK HERE to see a business case that shows your return on investment.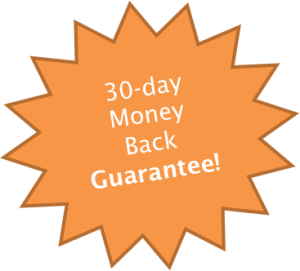 Join Risk Free
We guarantee you'll love being a member. But, if you're not happy for any reason, let us know. We'll give you your money back, no questions asked.
Questions?
Call Tobi's direct line at (206) 799-9038 or email her at tobi@volpro.net. She'll be happy to answer any questions you have.